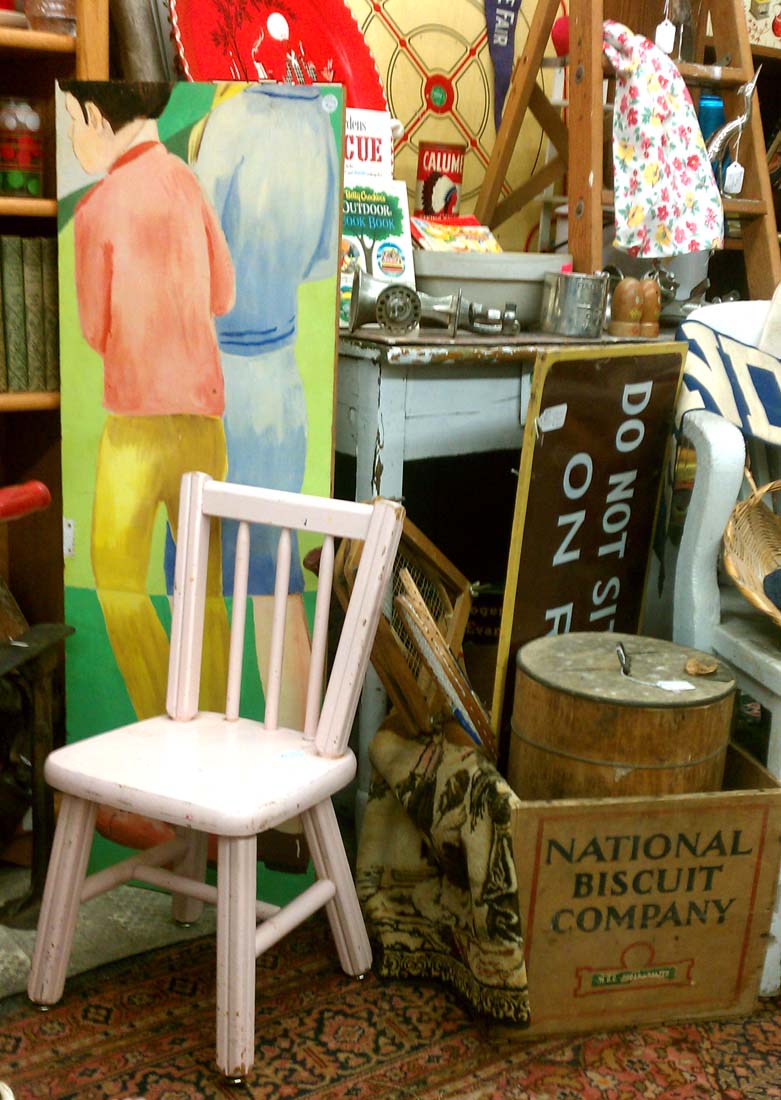 It's only the half-way mark, and yet this month has been exhausting! Last week, we went picking — everyday. It was the annual "garbage week" here in Fargo, and you wouldn't believe the stuff some people toss out! This is one week that proves one person's trash is another person's treasure. (Of course, not all of it was great; but that's what makes picking work. That, and the lifting and cleaning of items.)
Among the finds, a sweet child's chair, painted pink.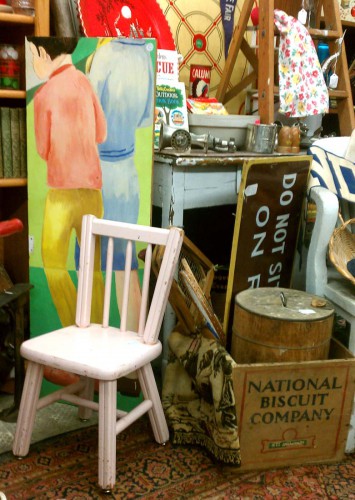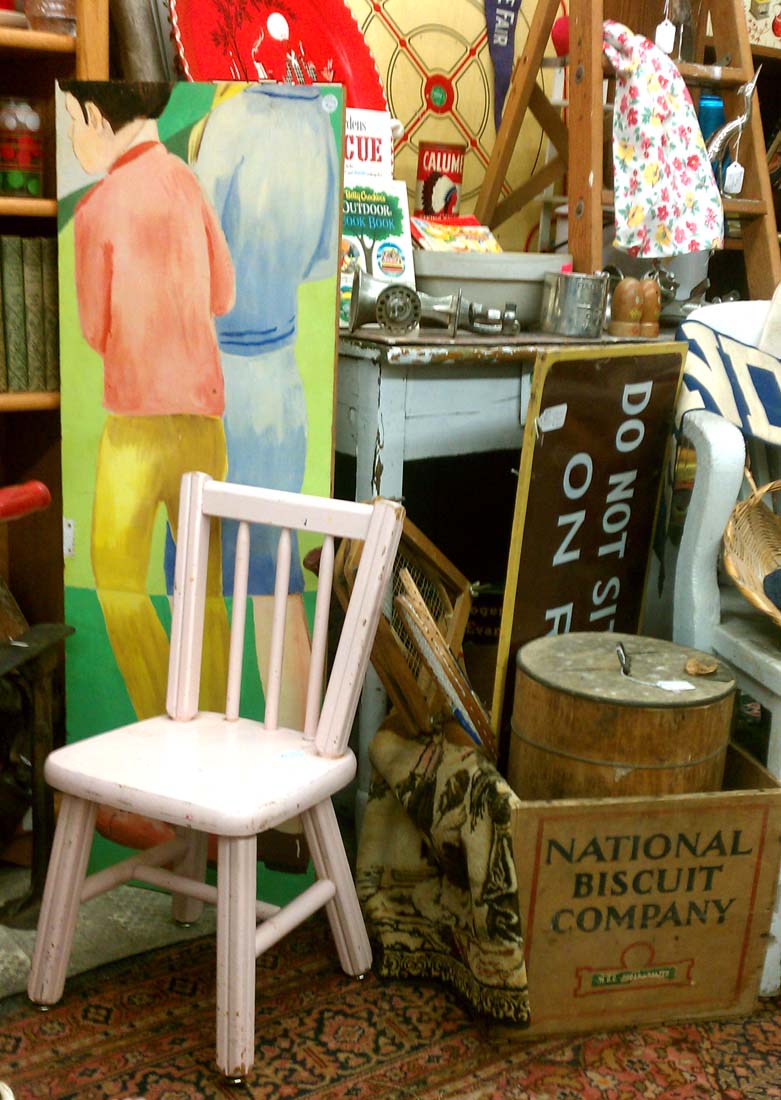 Of course, there was lots of other rusty relics too. We put many of those in our space outside of Exit 55 Antiques, Fergus Falls, MN. (You can see a photo of some of them on our Facebook page here. Don't forget to "like" us!) While we were there, we also updated our booth space.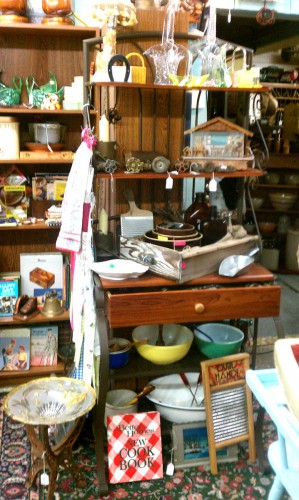 That update included this vintage barbecue display too. (If you wonder who Fair Oaks Antiques is at Exit 55, or at Antiques On Broadway in downtown Fargo, just look for the items marked "EQ" or ask to see the stuff from dealer "EQ".)
While out picking, we also found lots of old windows and screens. The screens have inspired a project idea, which, when we have some down time I will share; but it's certainly not down time now — we have the Elkhorn Antique Flea Market this weekend!
So we are leaving for the drive to Wisconsin today. (We were too busy trying to pack the van full — more work, ack! — so I don't have any photos to preview what we are bringing this time. But photos will be posted on Facebook this weekend.)
We hope to see you in Elkhorn; but if not, you can see what we recently added to our main Etsy shop. Like the charming yellow vintage Princess sewing basket and the antique cobblers' shoe or boot last.
There's also some reading you could do…
I am still writing about antique and collectible dolls for the Dolls By Diane newsletter. In January, I wrote a very special piece about boys and dolls which I was graciously allowed to post at my antiques and vintage collectibles site, Inherited Values. I'd love to hear what you think about it.
Other past doll articles: In February, I wrote about The Kewpie Doll; in April, it was Simon & Halbig Dolls. If you'd like to read these dolls articles, contact the folks at Dolls By Diane — or send me your email address and I will forward a copy of the issue with the article you'd like to read to you. (And don't forget to subscribe to the Dolls By Diane newsletter so you don't miss future doll articles!)
Again, we hope to see you at Elkhorn!