About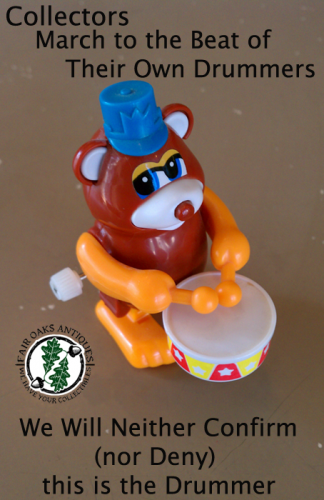 Fair Oaks Antiques is run by the husband and wife team of Derek and Deanna Dahlsad. We've found unique items for collectors and decorators; provided props and set pieces for film productions; been featured in collector publications; had items from our own collections appear in museums & historical exhibits; presented at conferences; and professionally researched & written about antiques & collectibles, including for regular radio broadcast.
We regularly travel what we call the tri-state area of North Dakota, Minnesota, and Wisconsin, sometimes going beyond, as time and family commitments allow… (We write or blog a bit about our travels here.)
We also go beyond in terms of service. If there's something specific you collect, a piece you are looking for, an object you need, please let us know. We offer personalized shopping or picking services! (If you need to know more about what you have, we offer research services too.)
Follow Us!
You can follow us on Pinterest, Facebook, Twitter, & Tumblr.
Shipping
As a buyer, you might worry about how well we package. Let us assure you that despite our oft sense of humor & light attitude towards the passion of collecting, we take great care in protecting the items you purchase. We know that you view the item as a precious gem that you are adding to your collection — that's exactly how we feel when we buy too! So we treat all orders the way we want our own gems to be treated, keeping an eye on cost, but not sacrificing safety in transit.
(And while we are on the subject, please note that we highly recommend insurance! We do our best, but bad things can happen to good collectibles and we cannot be responsible for items once they leave our hands.)