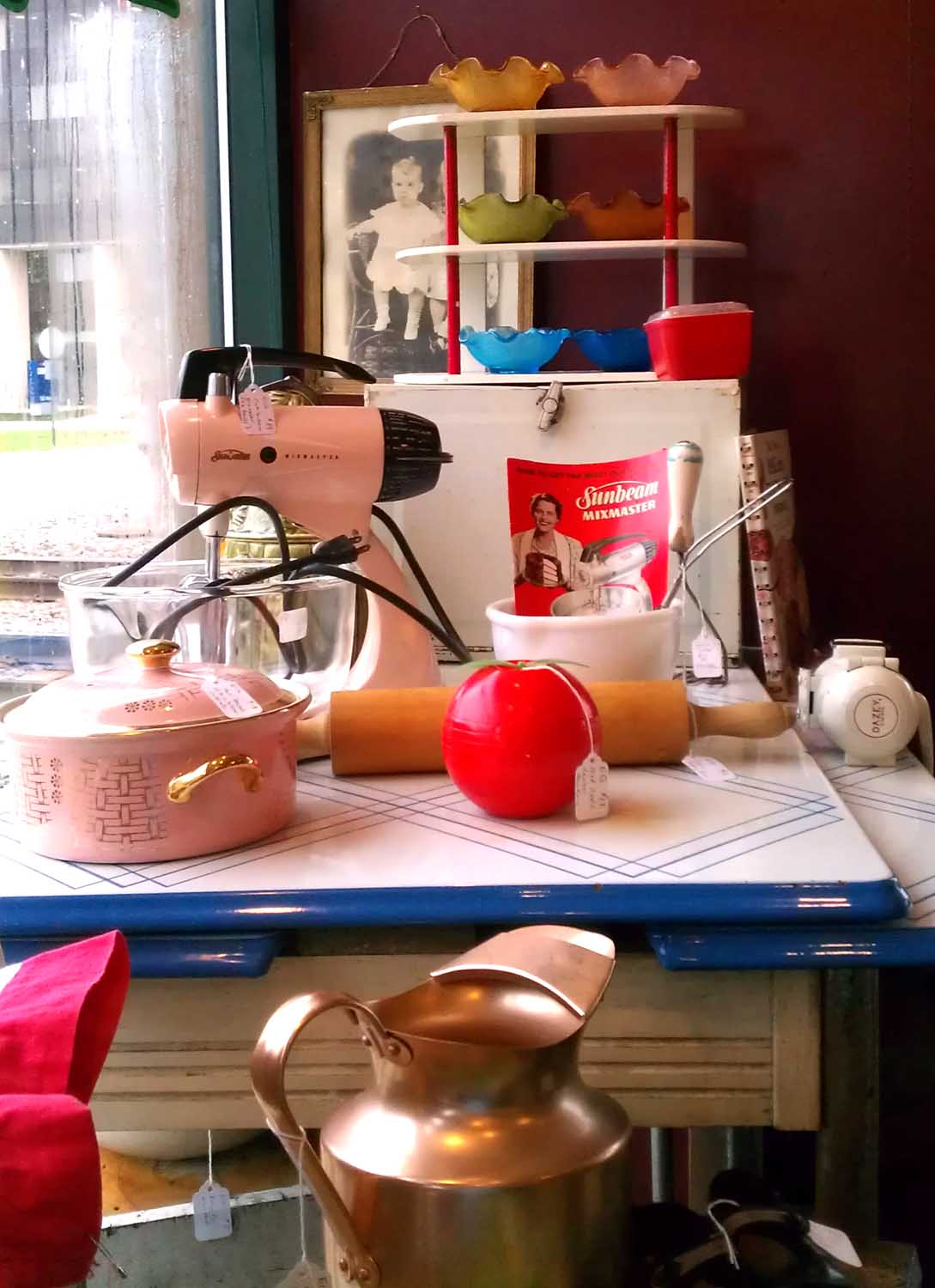 December News For Fair Oaks Antiques
A few weeks ago, we changed our window display at Antiques On Broadway (from the back to school theme) to reflect the seasonal changes. Now the window features items to create a vintage and nostalgic holiday season, with a heavy emphasis on the kitchen, cooking, and baking. (Because no matter which holidays you celebrate, food is a part of it!)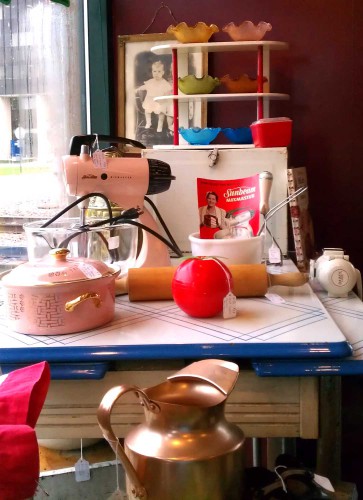 Our case there also received a holiday touch, including the holiday centerpiece made from an old wooden drawer.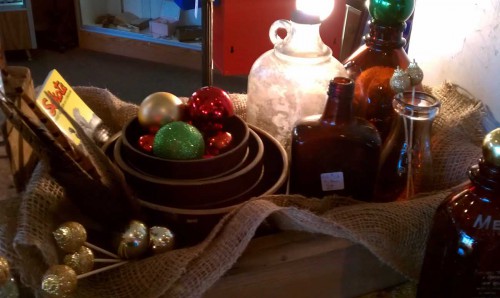 At Exit 55 Antiques, we've brought in a lot of vintage holiday Christmas ornaments. Some decorate the little tree in our booth space; lots more can be found in our case display too. (Keep an eye on our Facebook page for more as well!)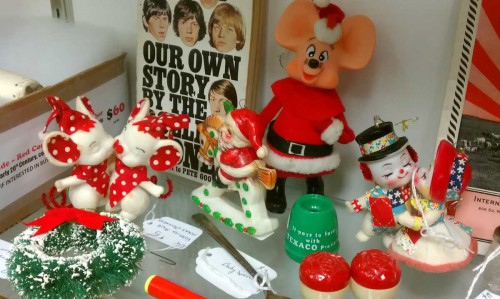 In other news…
We continue to update at Inherited Values and Deanna's been writing about "odd" collectibles (Part One, Part Two) for Collector Perspectives.
We no longer have a permanent Milwaukee location; so watch for lots of mid-century modern to hit our Etsy shop!