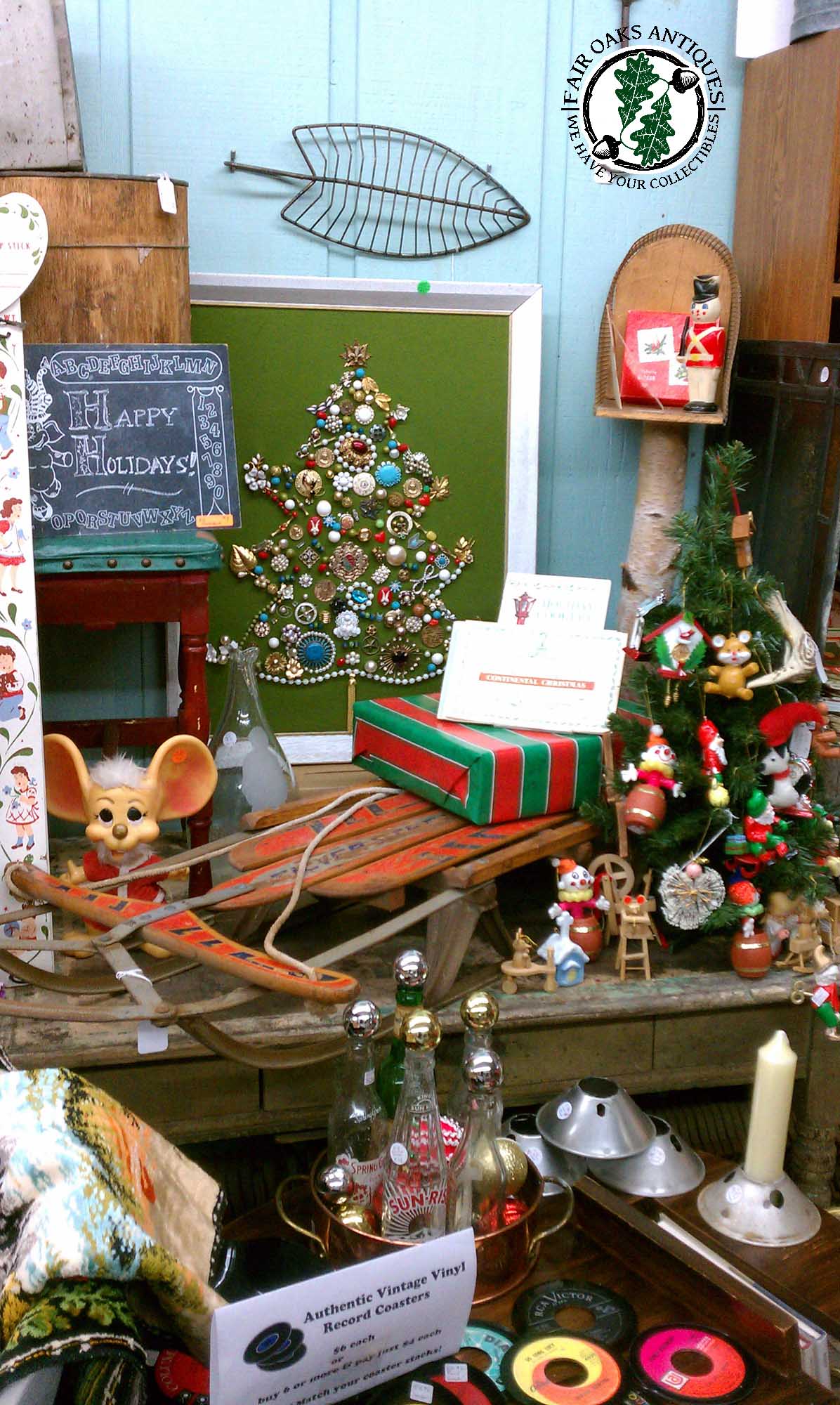 It's Beginning To Look A Lot Like Christmas!
Because we have the window to decorate and display at Antiques On Broadway, I feel like we share a lot of those photos — but don't share enough photos of our space at Exit 55 Antiques. So here's a few photos to rectify that.
This photo of our booth shows our nice (if we do say so ourselves!) holiday display. Among the findings, a vintage wooden sled, one of those fabulous vintage framed Christmas trees made from vintage costume jewelry, vintage Christmas cookbooks (featuring several from the Otter Tail Power Company), more of those old primitive yet industrial cream separators to use as candle holders (soooo cool with ribbon wound through them and set on the mantel; change the ribbons to match the season!), and a festive soda pop bottle collection all decked-out for the holidays.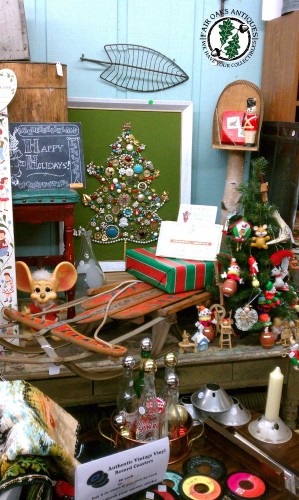 We also have a shelf in a case in the antique shop and there you'll find these antique German clips which held candles on the tree, circa 1920. Candles are not as safe as electric lights, of course, so we advocate other ways to use and display these antique metal Christmas tree clips here.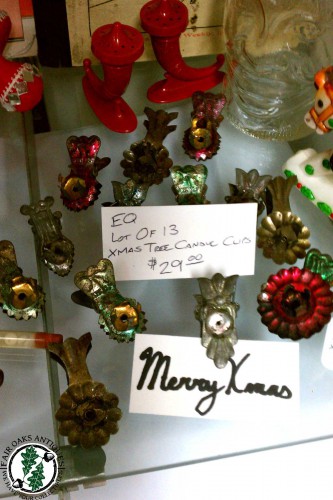 Also in our space at the Minnesota antique mall is a antique washstand displaying collectibles with a holiday theme — check it out!