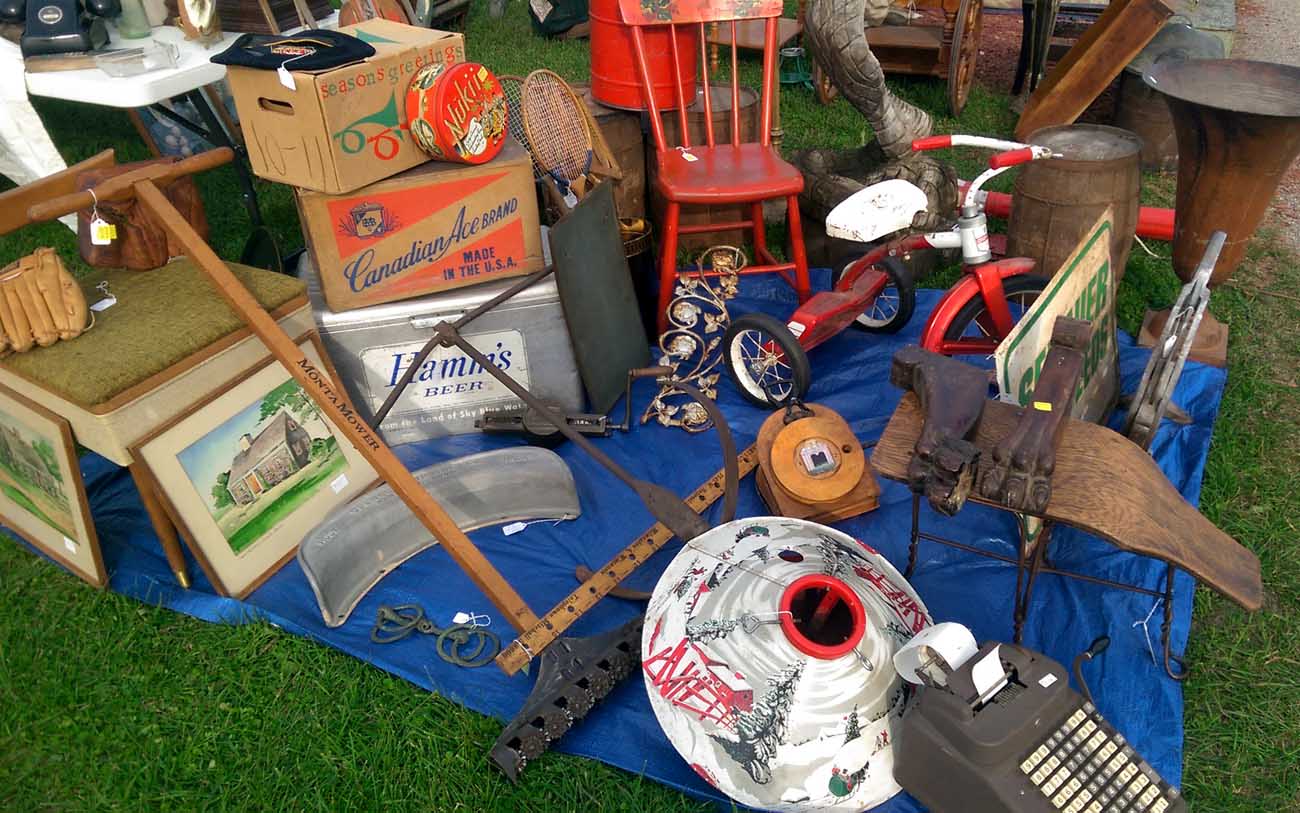 The End Of The Antique Season?!
Gosh, this week has flown by! I spent the week helping my folks, aka Antiquips, of No Egrets Antiques, with their latest estate sale.  It was a very large estate, just full of Asian art & decor — including this set of vintage Bronzeware flatware. (Yes, flatware comes in bronze!) It was amazing how much we sold! However, after five sale days, there's still this fabulous rosewood breakfront with carved dragons and a mid-century modern secretary with plenty of display space for your mid-century modern pottery and other pieces. (The flatware chest and Bronzeware is still available too.)
After all that, this weekend is the last Elkhorn Antique Flea Market of the season! Here's just some of the goodies we brought.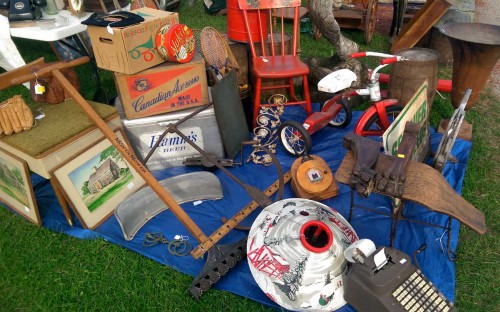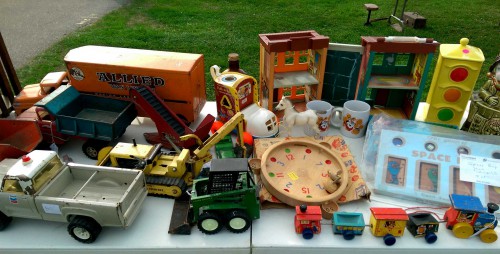 Stop by and see my parents and I in both #216. We'd love to see you!
All of this reminds me that the entire summer has flown by!
Pretty soon it will be time for the October issue of the Dolls By Diane newsletter — just what will I have in store for you to learn about dolls this Halloween?! Could it be even more creepy dolls? You'll have to wait (and subscribe!) to see!
While the weather may be putting a damper on the flea market season, antiquing never really ends!