Flipping-Out Over Vintage Science Charts
One of the rather spectacular items in our Back To School window display at Antiques On Broadway is this vintage set of Science Charts by A. J. Nystrom & Company of Chicago.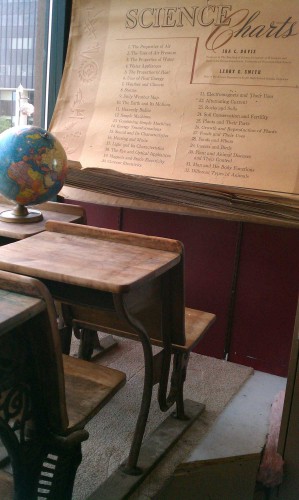 Consisting of 16 double-sided flip charts (bound in a metal mounting), each page is heavily illustrated with a different science lesson for classroom instruction. (Like those pull-down wall maps most of us have seen in school; only this is a multi-page flip-chart style educational piece.)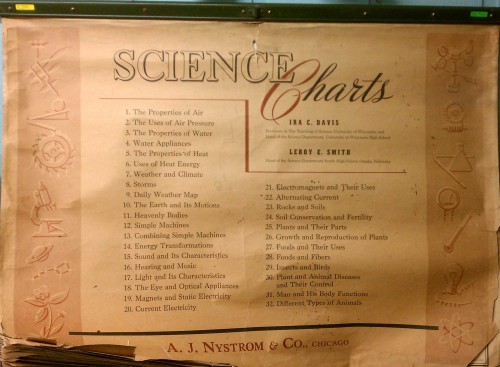 The authors of this Science Chart series are: Ira C. Davis, Professor in The Teaching of Science, University of Wisconsin, and Head of the Science Department, University of Wisconsin High School, and Leroy E. Smith, Head of the Science Department, South High School, Omaha, Nebraska.
Each lithographed page measures roughly 38 by 50 inches.
If interested, please contact us or the shop directly at (701) 451-9111 as we will ship in the USA. [See also: vintage Hammond's Clear-Relief Wall Atlas and our vintage W. & A. K. Johnston's Unrivaled Series pull-down school wall map of the eastern hemisphere (circa 1925 – 1935).]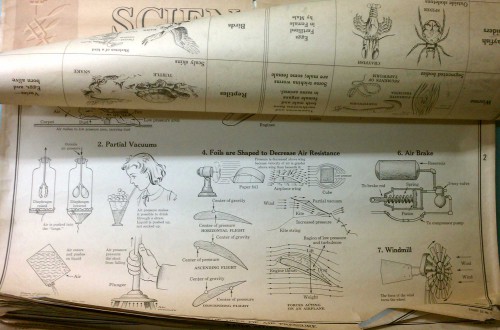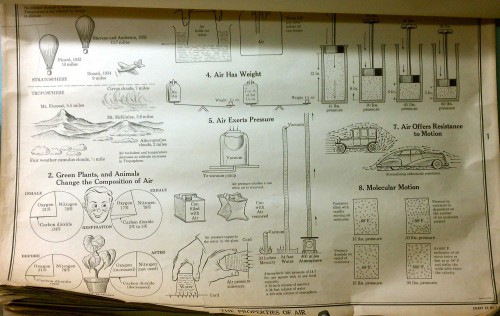 UPDATE 12/2/2013: Since revamping our window at Antiques On Broadway for the holidays, the maps have moved to our Etsy shop (and the links updated too).