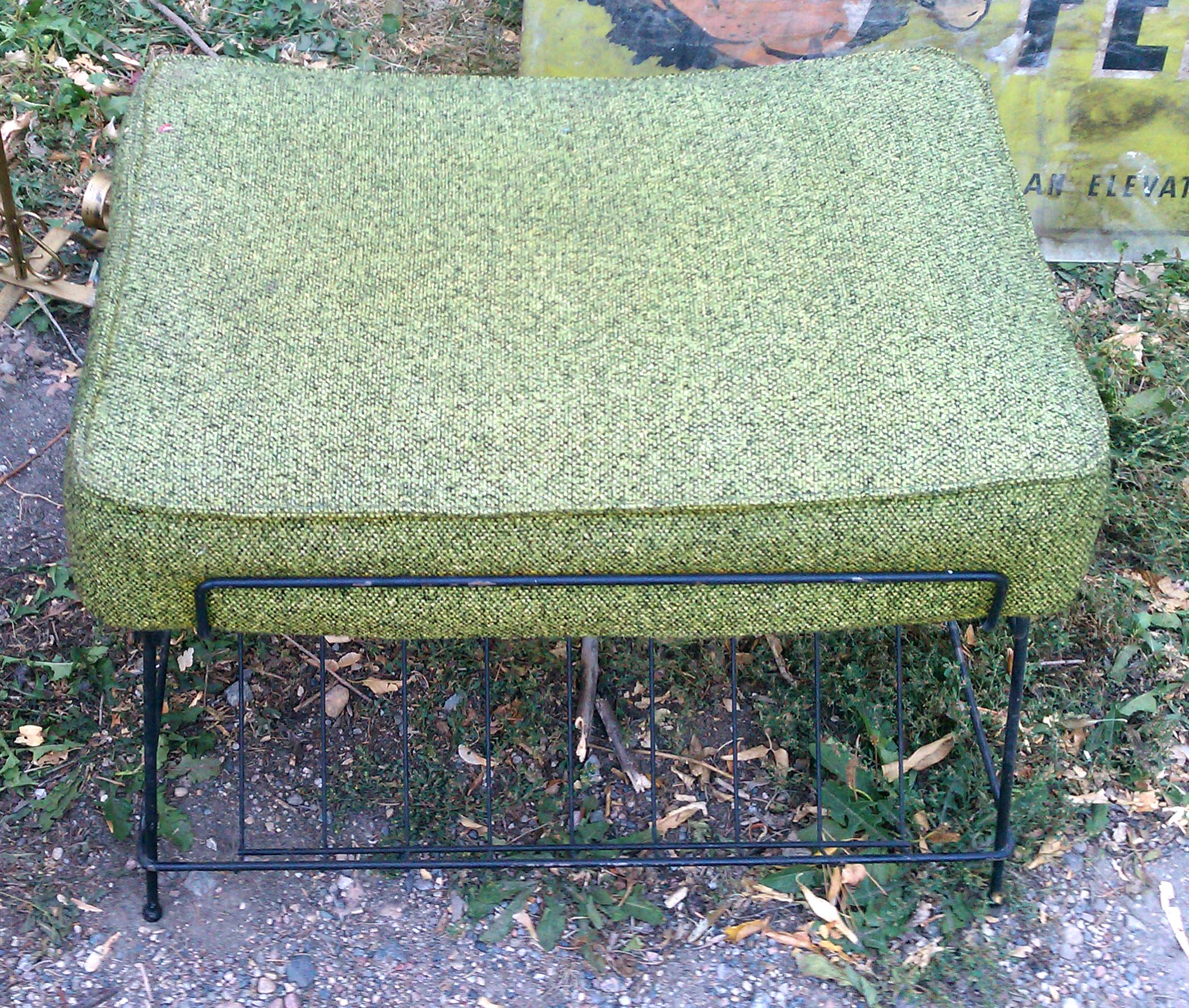 A Preview Of Elkhorn
As Hubby mentioned, we'll be among the over 500 dealers selling at the Elkhorn Antique Flea Market (at the Walworth County Fairgrounds in Wisconsin) this weekend. Here are a few of the antiques and vintage collectibles we're packing up to bring along — and, as always, keep an eye on our official Facebook page to see additional photos of the items we'll be bringing along.
A charming little painted wooden drop-leaf antique farm table with four matching chairs.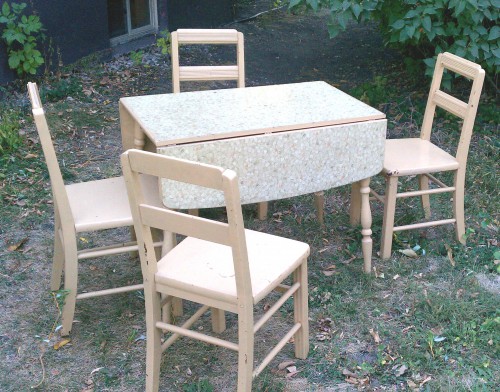 Adorable framed vintage prints of children on dogs. (This photo also shows off the patterned linoleum top of the drop-leaf table.)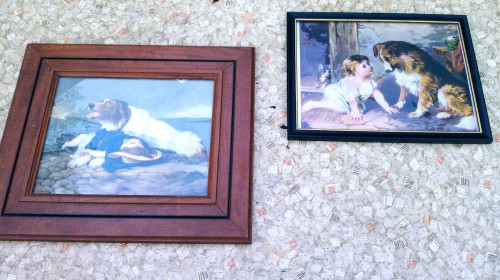 Lovers of mid-century modern pieces will flip over this ottoman with built-in, angled to the center, magazine racks beneath it. The cushion is original!