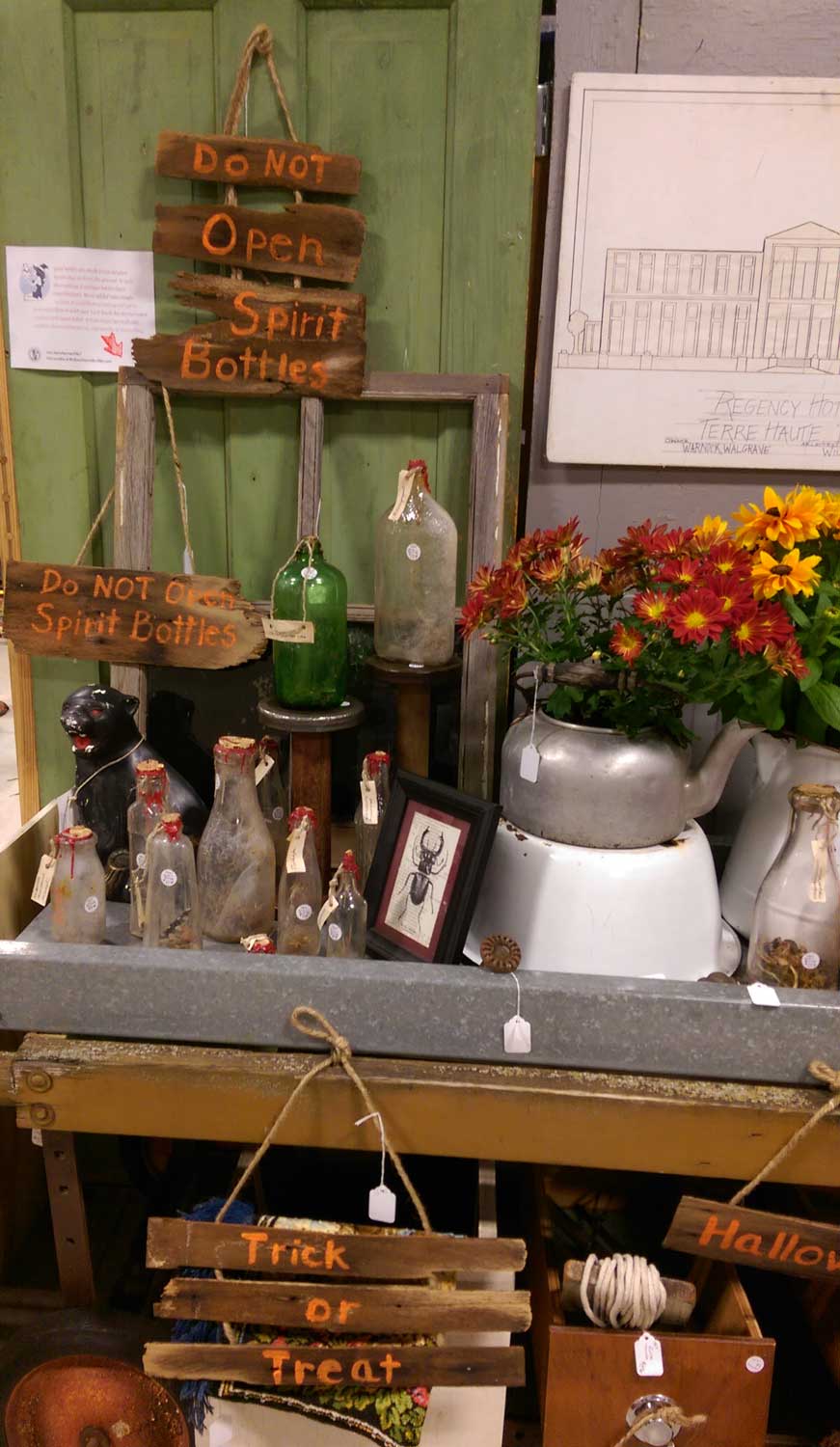 'Tis the season for spirit bottles!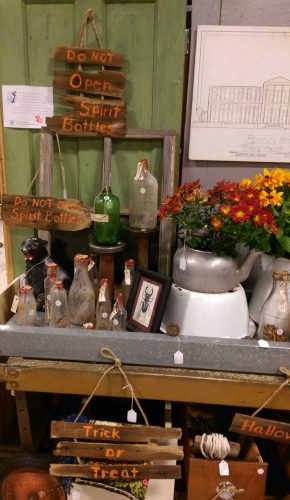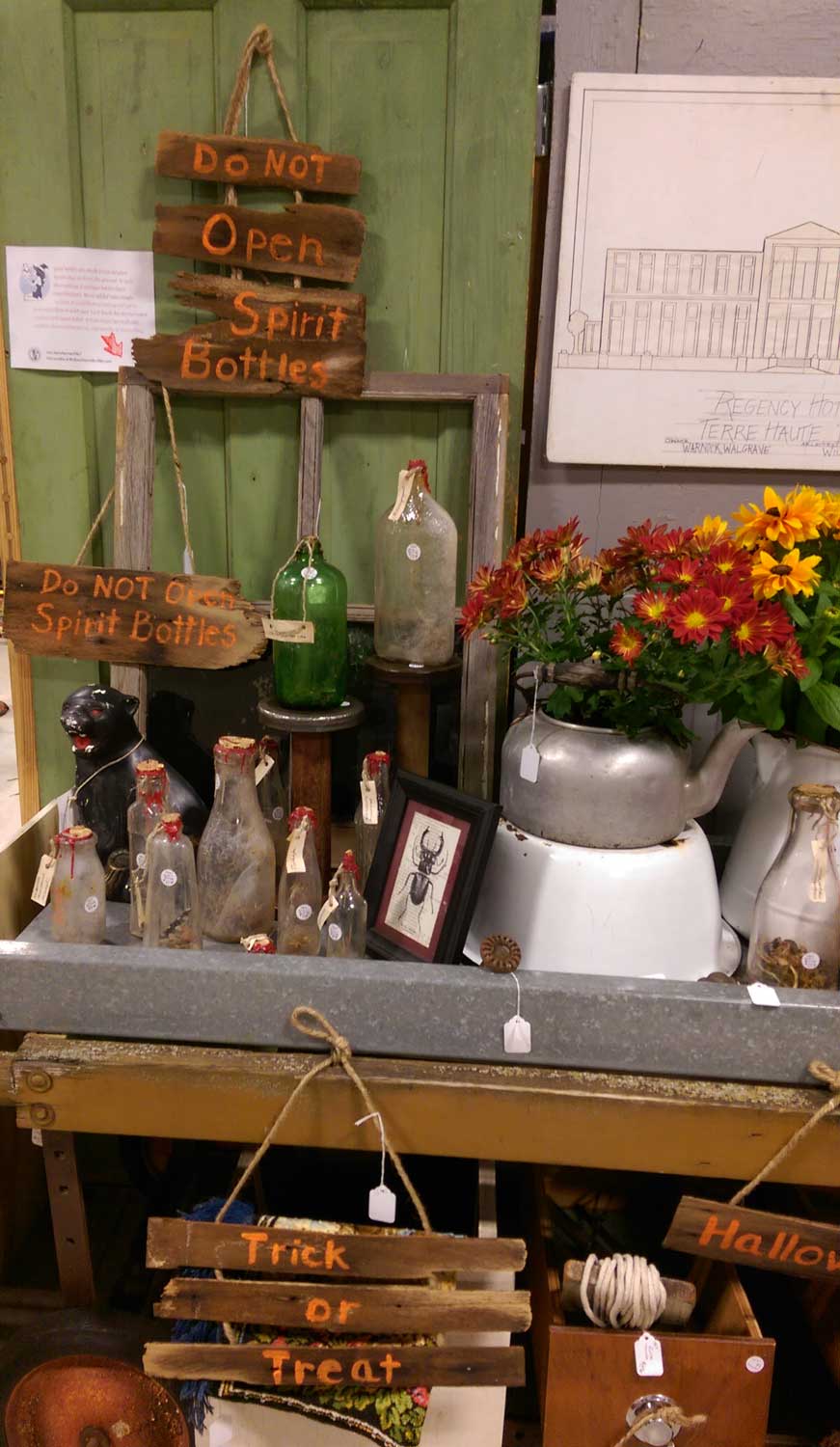 Our spirit bottles are made from old glass bottles dug up from the ground. As such, these vintage & antique bottles have imperfections. We've added some magic to them, and used them to entrap evil spirits — then sealed them in with wax. Each bottle has its own spirit, complete with paper label. Artful creepy fun to display, excellent conversation pieces, and worthy of storytelling…
We've brought some into our spaces at the Southwest Fargo location of Fargo Antiques & Repurposed Market (F.A.R.M.), but if you can't stop by that shop, we have some spirit bottles in our repurposed Etsy shop!
We've sold some already at Etsy this season, and the buyer, Pete, actually tested them with an EMF reader, just like they do on Ghost Hunters! The results may surprise you… They sure surprised us! We're sharing Pete's story and photos with his permission:
Wanted to show you something.
I placed an EMF meter against bottle. Nothing at first, then meter goes crazy — then back to normal. Its done it again since typing this.
Sometimes a idea or thought or meme becomes real.
That's cool with me lol.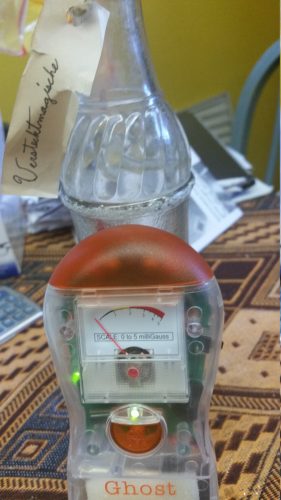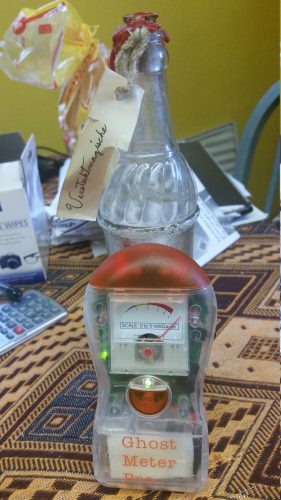 Naturally, we can't guarantee such super — or, should we say supernatural — results. But it is a spooky possibility!
More vintage & antique Halloween decorating ideas from our space at F.A.R.M.