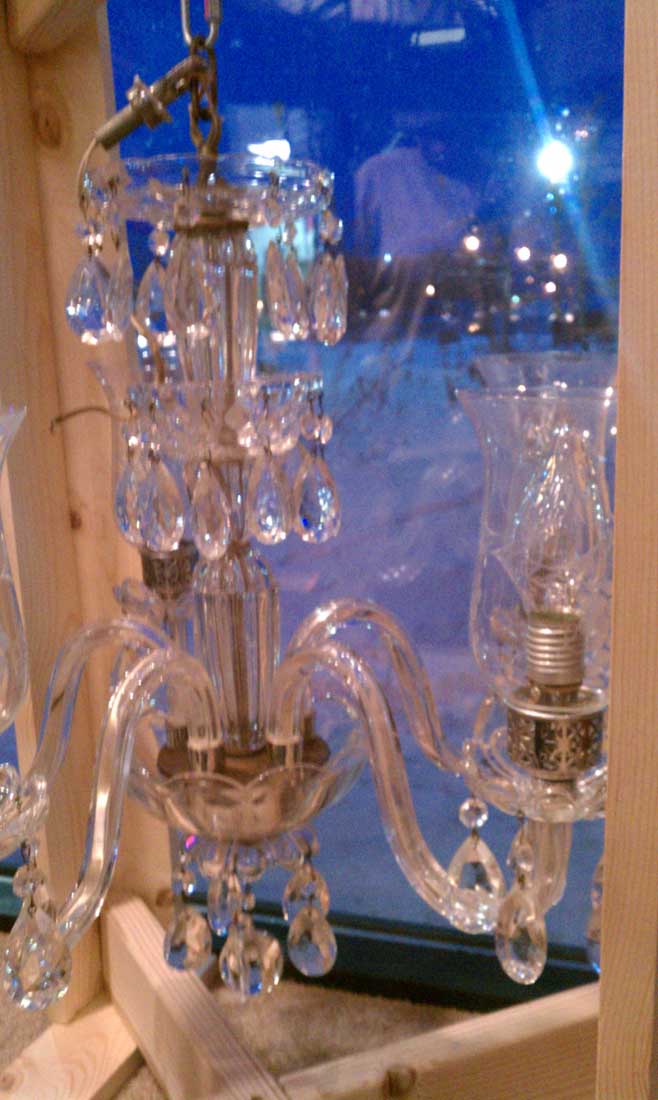 This is one of our latest — and grandest finds: An antique venetian glass chandelier. This antique fixture is entirely glass (not acrylic), including the arms, the original clear crystal prism drops (with an amazing round crystal ball drop hanging from the center of the bottom), and the hand-blown globes or chimneys are hand-etched with a fine grapes and vines motif.
We were so thrilled to find this antique venetian glass chandelier that we almost kept it! But, as we already have three antique chandeliers waiting to go into the house we are restoring, hubby put his foot down and one had to go up for sale. (Sometimes men have the silliest rules!) It is now available for viewing and purchase at Antiques On Broadway.
Once I got over my broken heart by imagining how delighted someone else will be to have this all glass beauty, the question became, "How do we best display it so that its beauty can safely be seen?" Hubby knew right away: Make a chandelier crate.
Since this was the same week our furnace died (during sub-zero temperatures here in Fargo,ND!), we quickly put together this wooden crate in our living room. (I enjoyed holding onto the freshly-sawed wood parts for their warmth!)
This last photo is what it looks like sitting in the window at Antiques On Broadway — as seen from the street.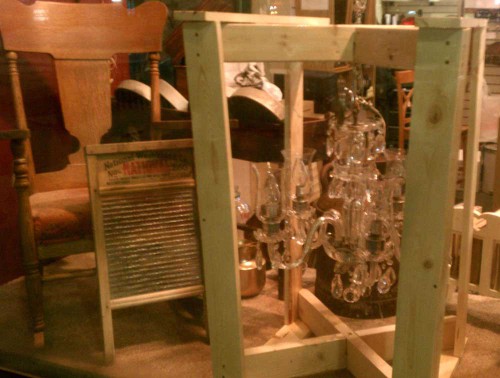 UPDATE: On September 7th (2014), we moved this beauty to our new space at Exit 55 Antiques. Here's a photo of it on display!