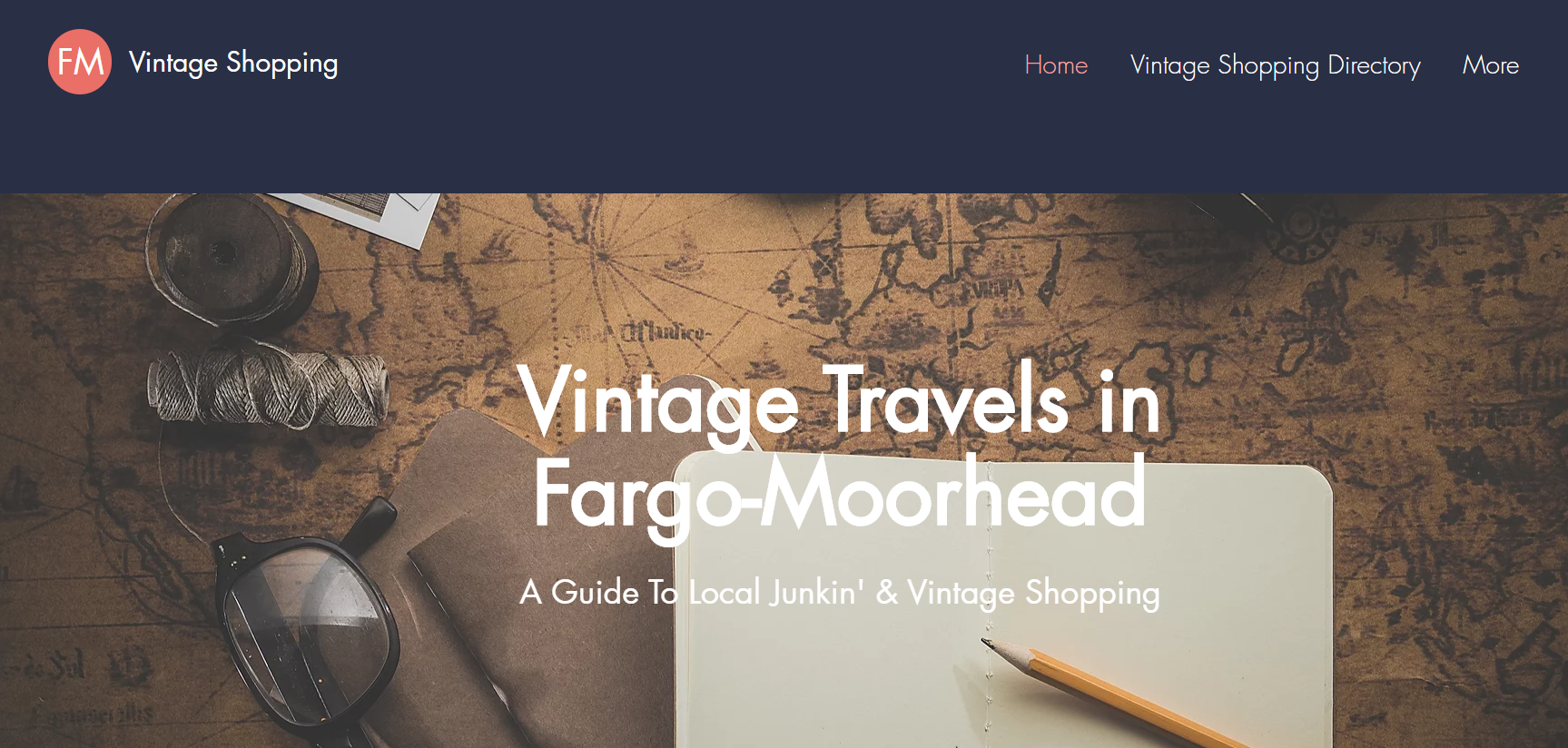 Vintage Shopping In FM Area
Someone made a nifty little list or directory of great places to shop for vintage in the Fargo-Moorhead area – and we are super psyched to be on it!
There's also a nice little area on what happened to some of the old shops which have closed. Go check it out! Vintage Travels In Fargo-Moorhead.