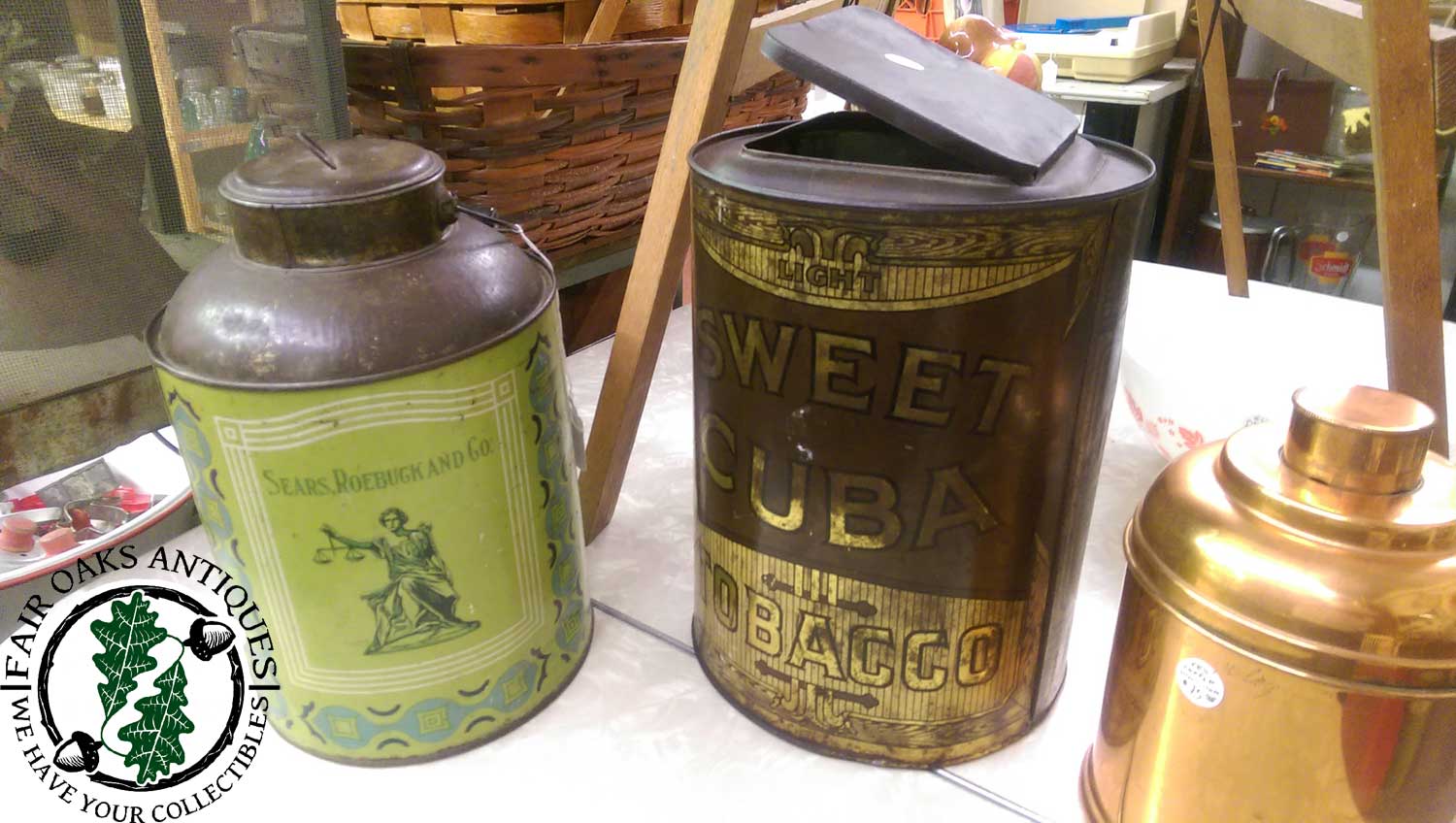 Antique Advertising Tins
A trio of lovely antique advertising pieces. The first two are very large tins, one for Sears Rivera Brand Coffee and the other for Sweet Cuba Tobacco.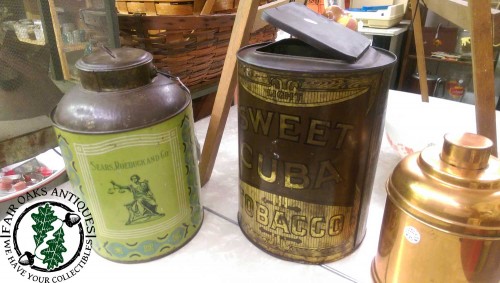 Also shown (a bit) in this photo of the two tins is the antique copper cigar humidor, inscribed "To Schultz."
More photos of these tins: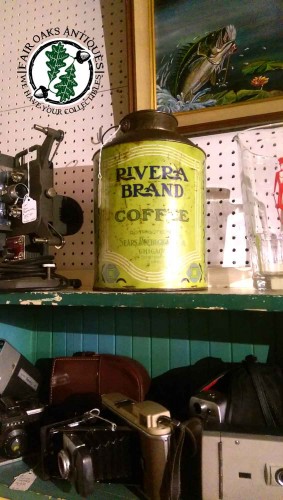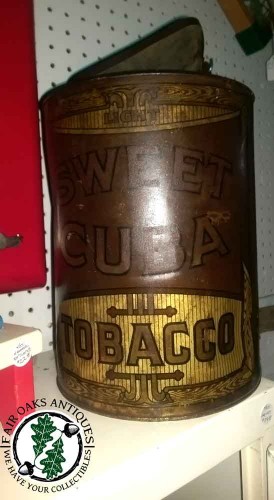 To help you get an idea of scale, here's the antique tobacco can on a vintage picnic basket: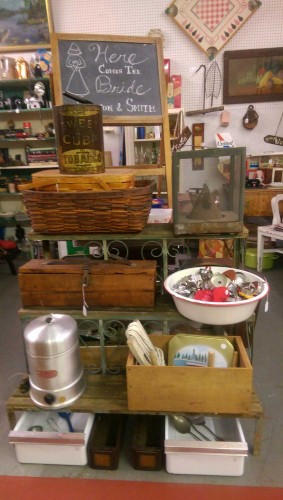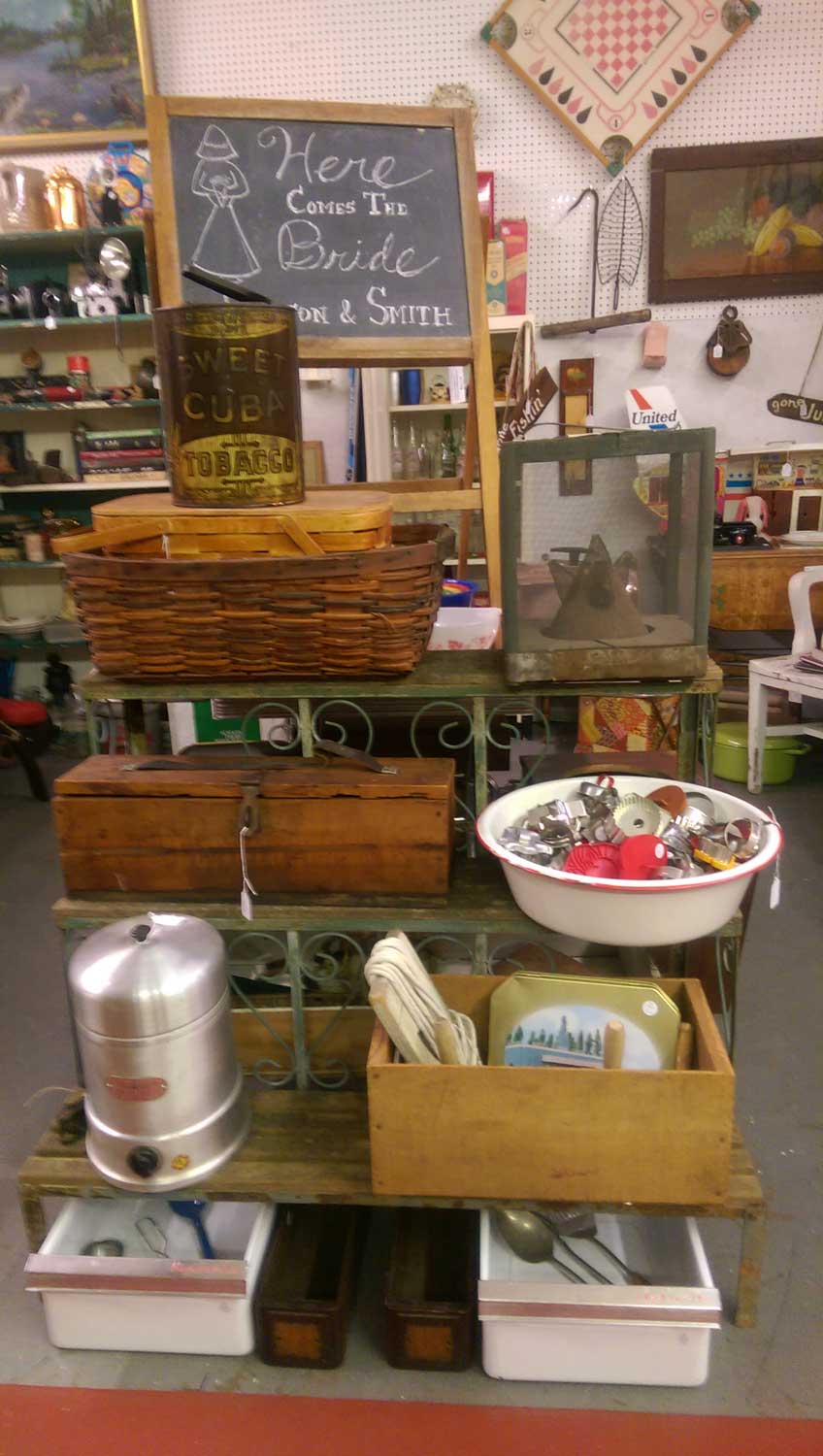 All of these are in our space at SuLaine's Antique Mall, Detroit Lakes, MN.
If you were impressed by the size of those cans, check out this huge antique Cream City Flour Bin & Sifter!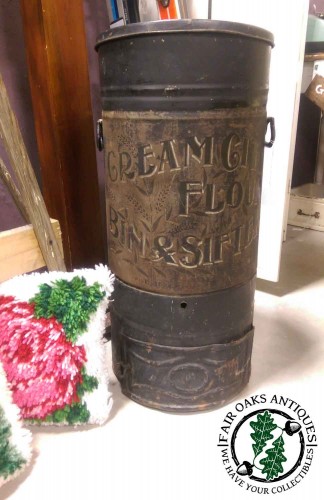 A close-up of the gold advertising logo/graphics on the black metal bin: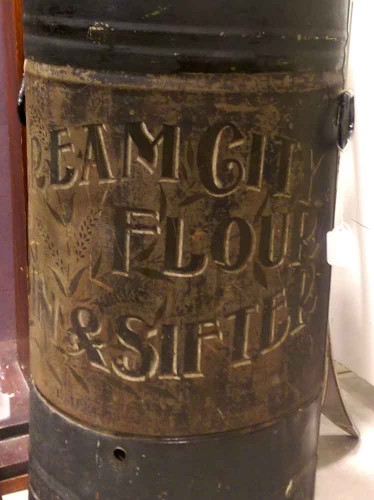 And, for a better idea of just how large this antique flour sifter is, here it is shown next to a vintage high chair & other items in our booth at F.A.R.M. (booth #40, right next to check-out desk).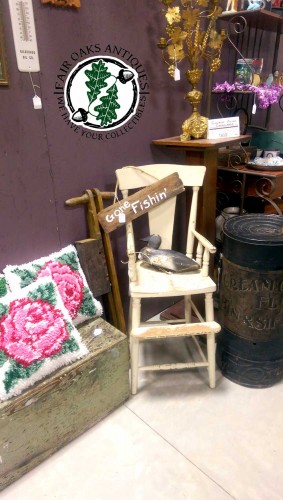 UPDATE: Just learned that the Sears, Roebuck and Company (Chicago) tin sold. The rest are still available!