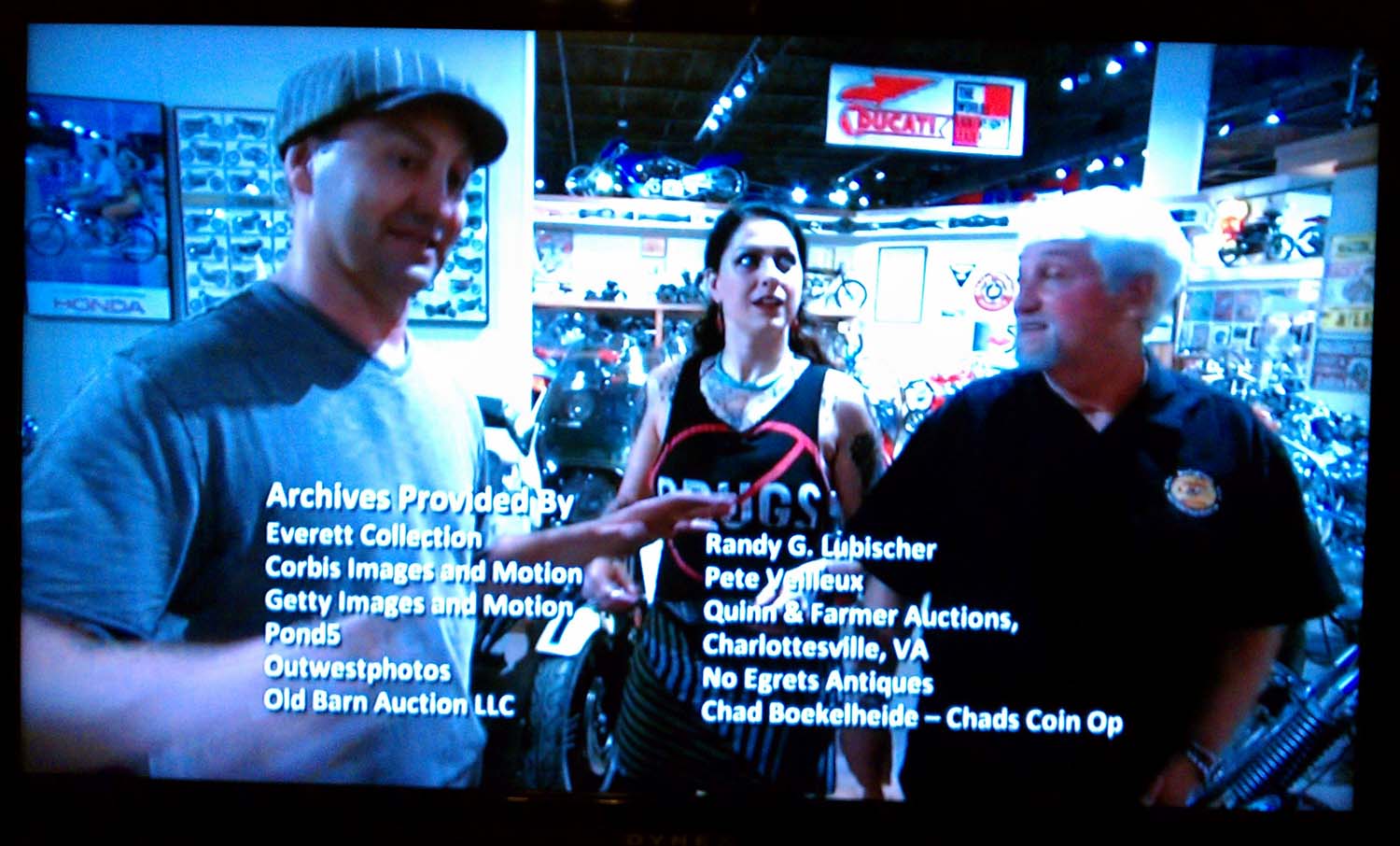 All In The Family — Of Antique Dealers!
My parents, of No Egrets Antiques, were credited on this week's episode of American Pickers on the History Channel!
Their name appeared in the credits as part of the "Archives Provided By" team of experts, which meant they had helped Mike, Frank, and the crew with some research and photographs used on the show. The specific item my folks helped with was an S.S.S For The Blood bucket which Mike discovered on a pick.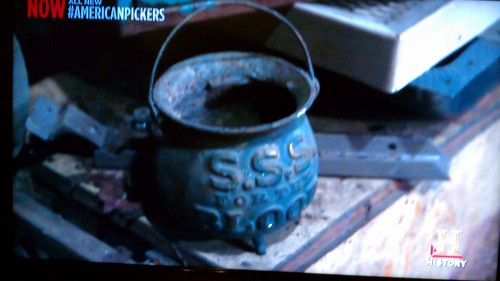 My folks were found by the television show staff based on this article my mom had written for Collectors Quest, back when we were all paid staff writers. Here's an excerpt from that article:
the S.S.S. stood for Swift's Southern Specific and that this was one of America's oldest pharmaceutical companies, founded in 1826. Their first product was the S.S.S. Tonic, used for blood. So, it was indeed an advertising piece. Now on to its purpose. We found an exact replica of this pail which had sold at auction a few years back, although no price was available. It was intended as a string holder! You would place the ball of string in the bottom, with a piece that would trail out of the opening. These were handy devices used for wrapping items that sold in the pharmacy. It was placed on the counter top with a nearby roll of paper and you'd use the string to secure it.
That article also included photos of the old pharmaceutical advertising item, also shared on the show.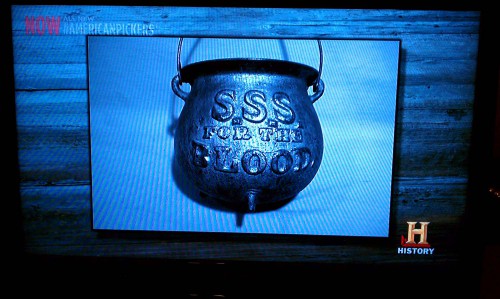 And here you can see No Egrets Antiques in the credits! (Psst, you can also find my folks goodies at eBay
and Etsy.)