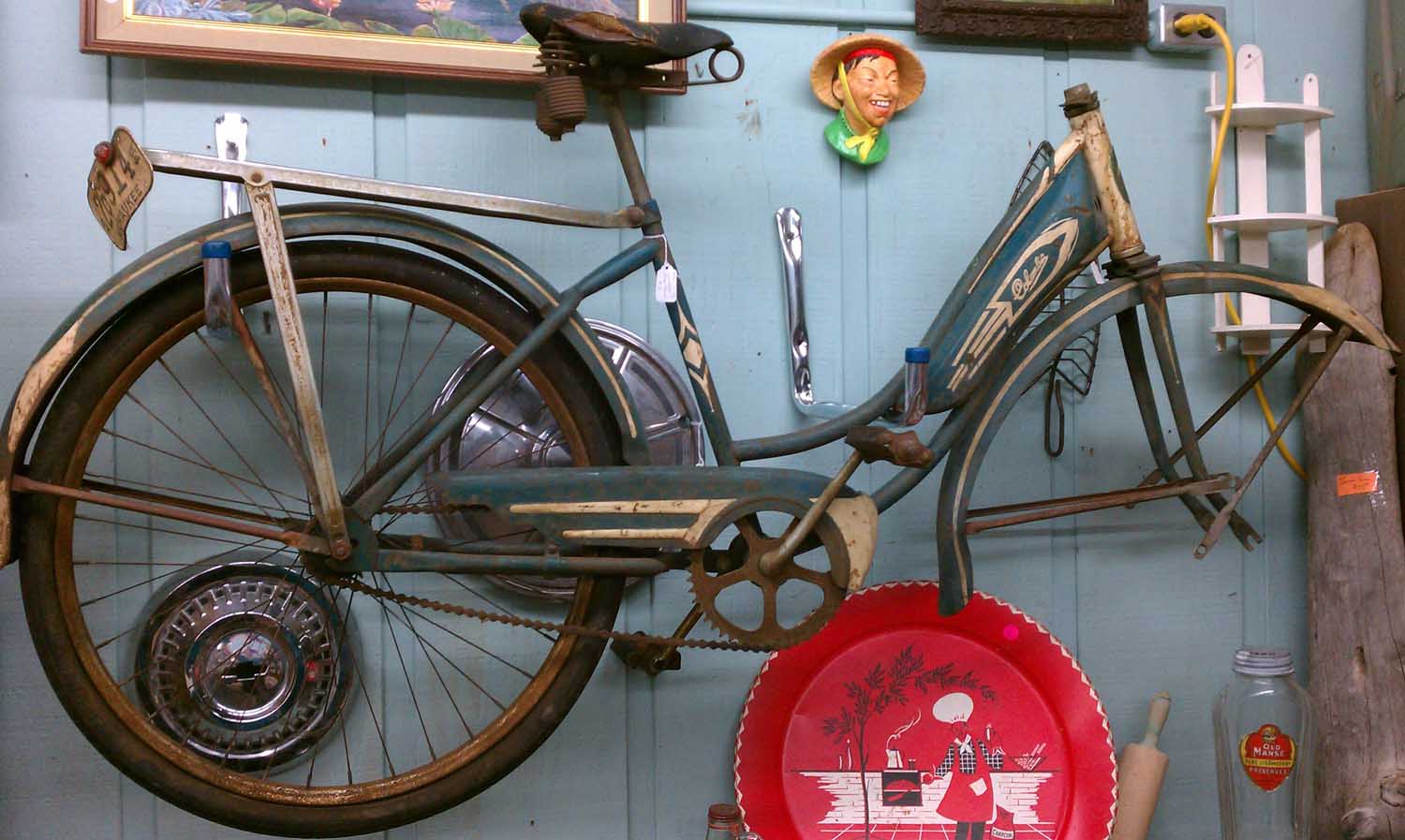 Vintage Bikes!
First we scored this sweet little vintage red and white Coast-King tricycle…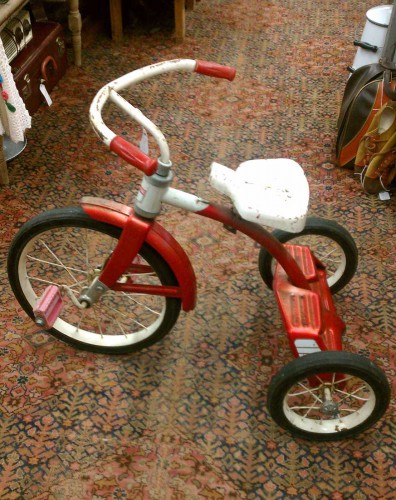 It's a Coast-to-Coast bike.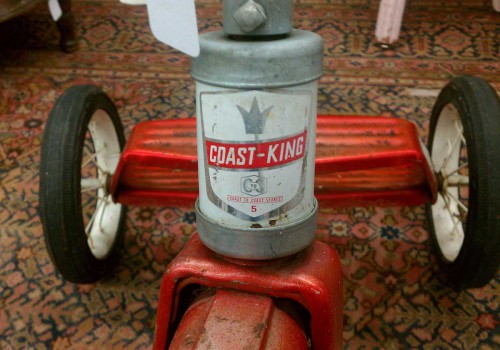 Then, just a couple of weeks later, we scored another vintage Coast-to-Coast bike.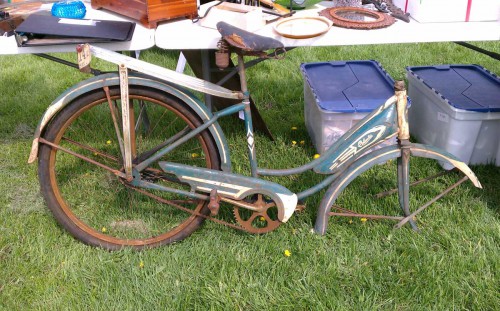 This one is a Columbia bike and it looks pretty snazzy up on the wall as art, American Pickers' style.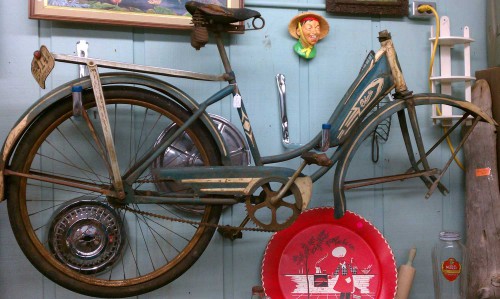 I especially like the depth of placing some vintage hubcaps on the wall, so you can see them through the spokes in the bike's wheel.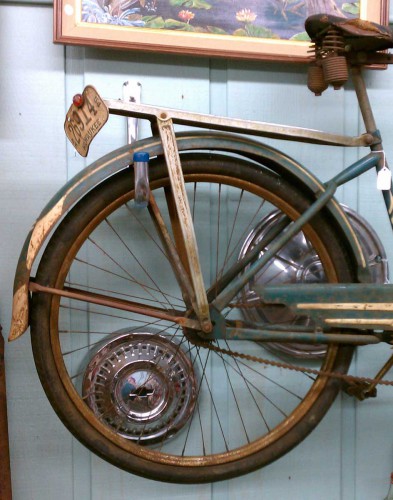 The old Milwaukee license plate is still on it. Note the year: 1954.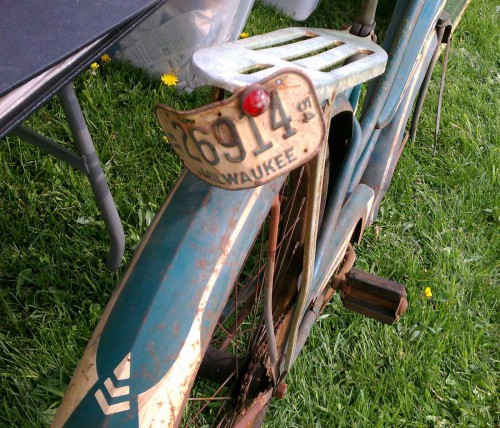 Both vintage bikes are currently at Exit 55 Antiques; please call the shop directly at (218) 998-3088 for more information at (Shop is open 10 – 5 everyday, Central Time.)
PS We also have some old bike wheels in our spot outside at Exit 55 too.
PSS We also had a retro Apollo banana seat bike; but it sold in the first hour we were at the Elkhorn flea. Photo here.