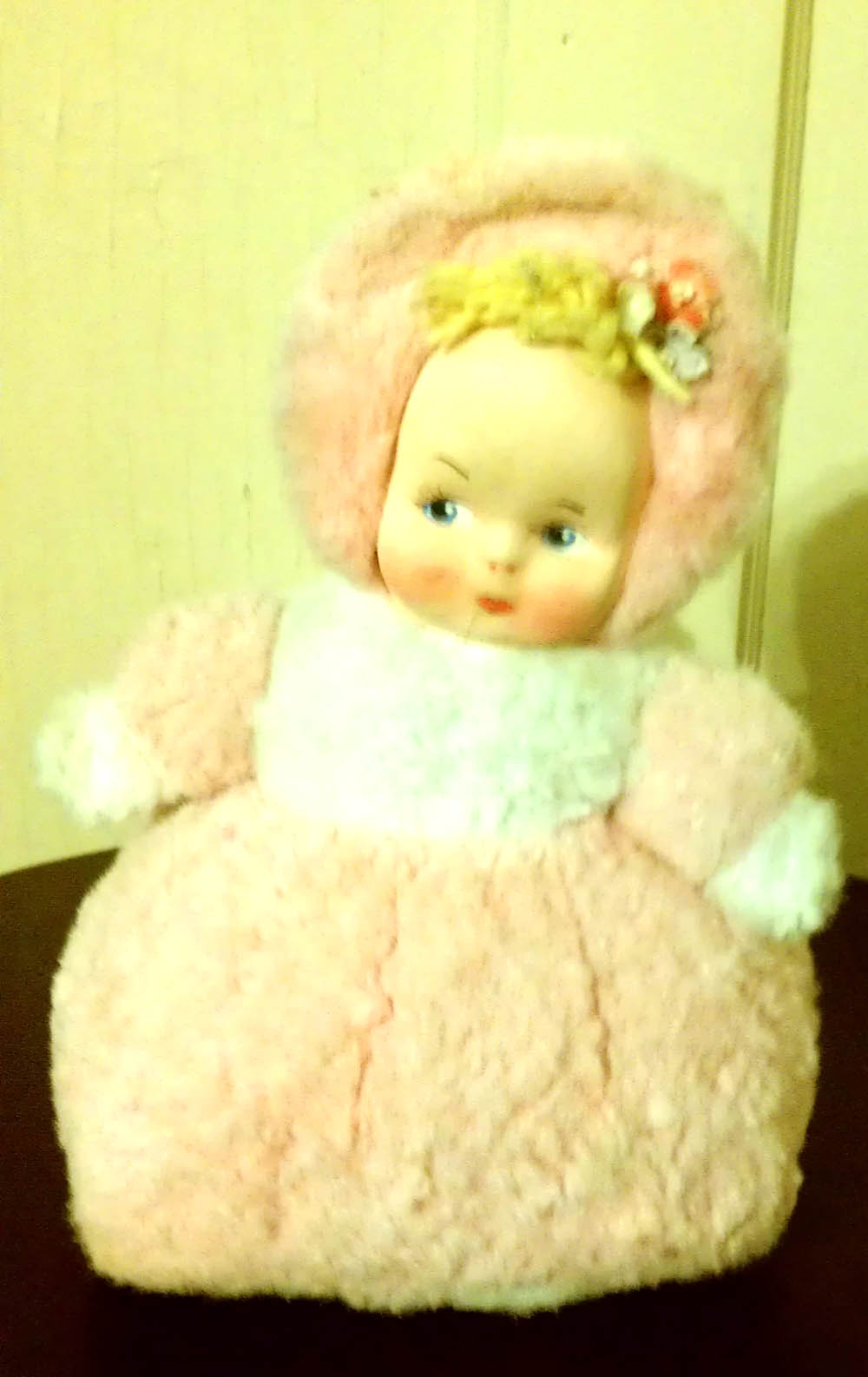 Save The Date!
Derek and Deanna Dahlsad will be working at Exit 55 Antiques (Fergus Falls, MN) on Friday, August 24, 2012; so come on over and see us!
Along with our stuff in the case (and the garden and other primitive pieces outside), we'll be there selling what everyone else has. (You can see some of what's in the store at the Pasttime Antiques & Collectibles page at Facebook!) If you've got stuff to sell, or just want to talk about antiques and collectibles, stop on in and see us!
As always, the store hours are 10 to 5. Hope to see you there!
(Yes, this pretty pink masked vintage doll music box will be there — unless someone buys her by then!)