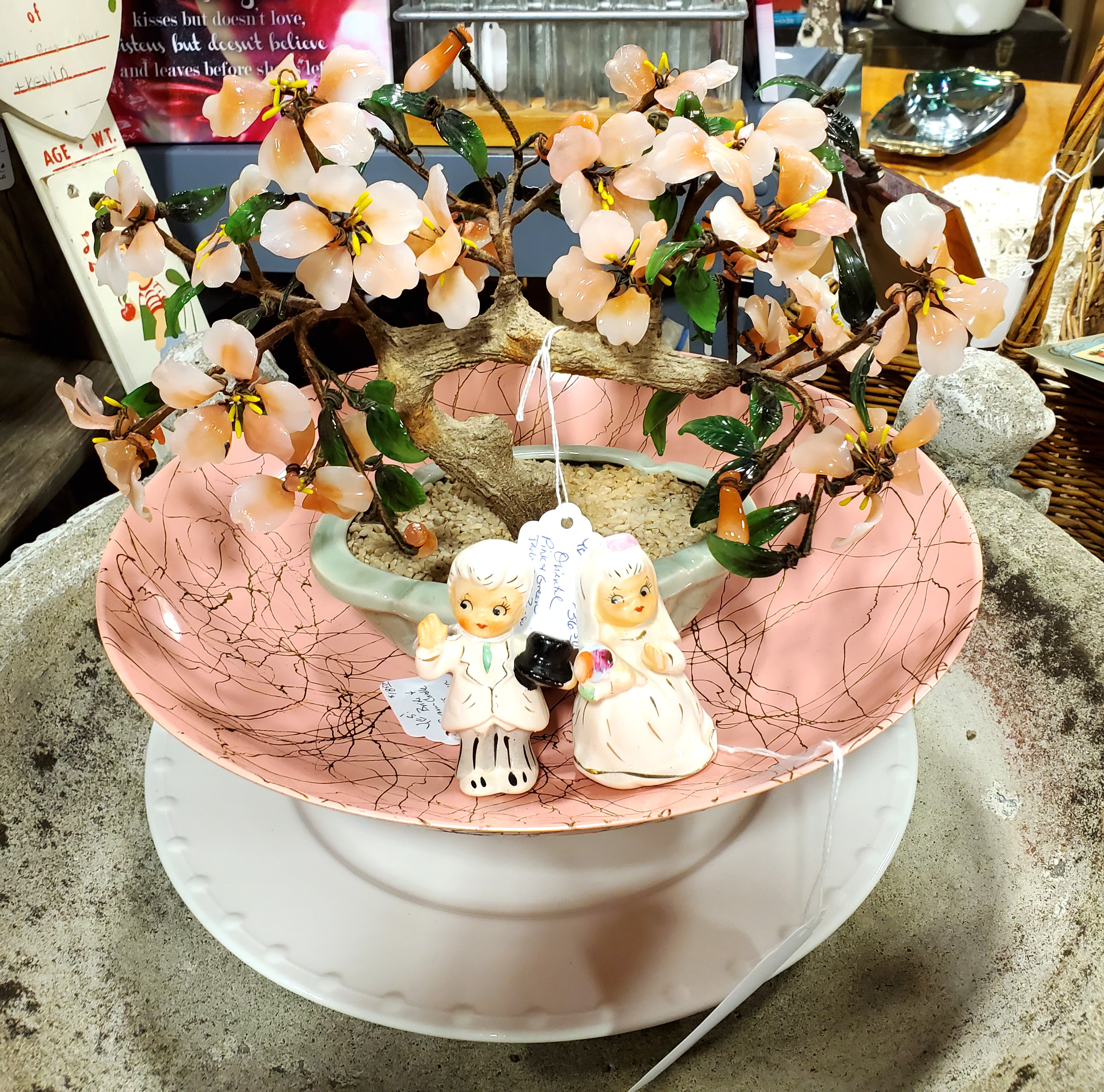 Sure, we are all about the vintage Valentines this time of year – but we are also enjoying the new trend: Valentine's Day Trees!
We call this one the Sweet-Tree For Your Sweetie!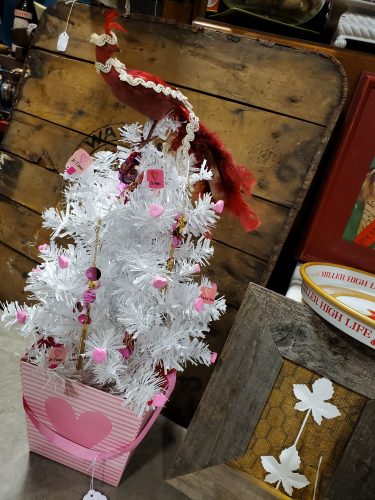 (In our space at Fargo Antiques & Repurposed Market; booth #26, dealer code YES.)
Also, what can be more romantic than weddings – and vintage photos of weddings? The entryway at Fargo Antiques & Repurposed Market is filled with them for the holiday!
And we've even got this sweet vintage centerpiece idea: a pink & gold metal mid-century modern bowl, sitting on a crisp white china plate, holding a pink Asian jade tree sheltering an adorable pair of vintage, made in Japan, china bride & groom candle climbers! About as romantic – and eclectic! – as it gets!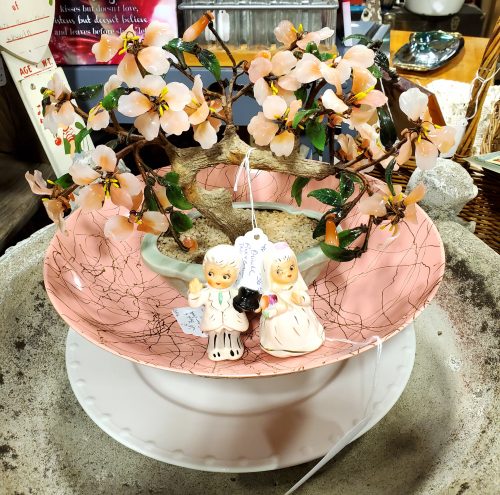 Discover more in glorious pink & white at the #isncollectorscorner hash! (And on the wife's Instagram too!)