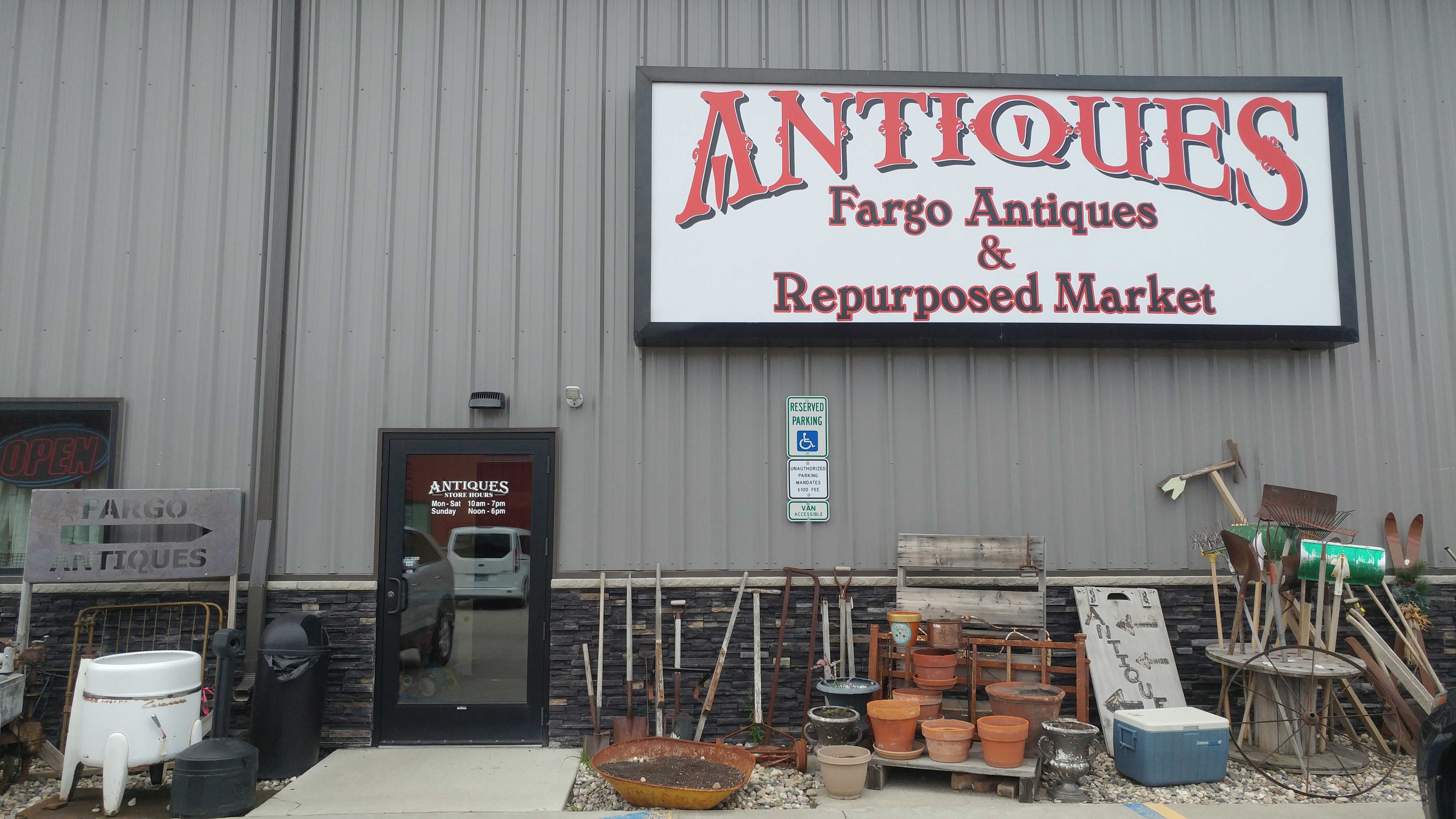 If you've been keeping up with us at Facebook, you may have noticed that we've been quite busy.
One highlight, hubby Derek has written for Prairie Public's Dakota Datebook radio show – & five of his stories have been selected for the newly released book, Dakota Datebook: North Dakota Stories from Prairie Public. If you love North Dakota history, you should grab a copy!
However, our biggest & busiest news is that we've consolidated all our real-world shopping centers into one location: a trio of booth spaces at Fargo Antiques & Repurposed Market, aka The Farm. We still have our Etsy shops, and occasionally offer items on eBay too. But by focusing on one physical shop location in the Fargo-Moorhead area, we are best able to maintain it with fresh vintage, repurposed, collectible, and antique items thereby better serving our customer & client needs.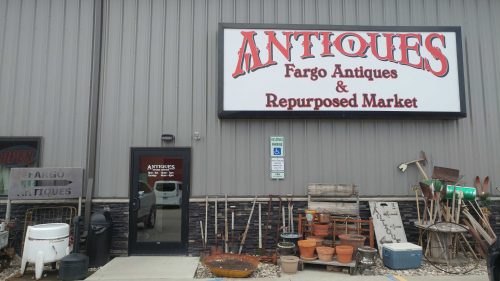 One of the benefits of this streamlining move, is that we will now be offering our appraisal services, live, in "Trash Or Treasure" events at The Farm.
Typically, our rate is $10 per item; but for these in-store events, the fee will only be $5 per item. Due to public interest, there will be a limit of three items per person, per event.
These verbal appraisals are rather like those seen on Antiques Roadshow in that no written paperwork will be provided and, for ethical reasons, we will not be purchasing your items. (However, if you are interested in selling your item(s), here are the details on The Farm's free service.)
These quick little appraisals are ideal for discovering the current market value of your item(s) and may be particularly helpful in determining whether or not to keep, donate, or sell. Also, the information will assist in deciding if it makes financial sense to invest in the several hundred dollars that a more in-depth appraisal (for insurance or other contractual purposes) would cost.
We will be available for Trash Or Treasure events at The Farm – and by appointment. If the listed schedule of dates is not ideal for you, or you have more than three items, please contact us to arrange another date and time.
For futher details on, or directions to, Trash Or Treasure appraisal events at The Farm, please visit The Farm's website &/or Facebook Page.
Thank you – and we'll see you at The Farm!