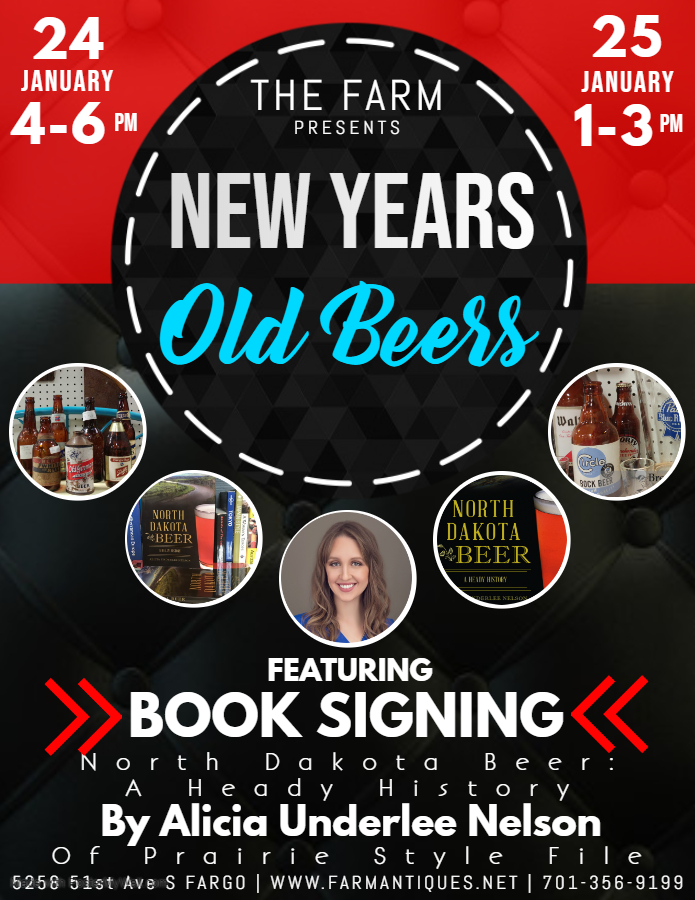 In case you missed our social media posts, Fair Oaks Antiques (that's us!) has had a busy day in the media today!
First, the wifey was quoted in an Inforum story about Fargo Antiques & Repurposed Market, aka "The FARM," entering its fifth year of business and branching out with events.
Deanna Dahlsad, a vendor who also co-hosts the Trash Or Treasure appraisal events, is excited by the expansion of events calendar.

"After 30-plus years in this business, it's refreshing to find an antique mall that really gets what it's all about," Dahlsad said. "Antiquing or junking is more than a pure materialistic act; it's about more than the objects themselves. This is about the creativity of self-expression, the preservation of history, the passion of collecting, green living, and so much more. These events are very exciting to me because they bring more opportunities to connect with our "FARM" friends, with like-minded folks."
Then, at 8pm in the evening, the wifey was live on Night Time Live with Bob Harris (on The Mighty KFGO). She and local North Dakota author Alicia Underlee Nelson, of Prairie Style File, were talking with Bob about the New Year's Old Beers event at the Farm -check it out!
Oh, yeah, and the aforementioned Trash Or Treasure appraisal fair events are back! Details on the latest one can be found here & you can secure your spot here.
See you at the Farm!