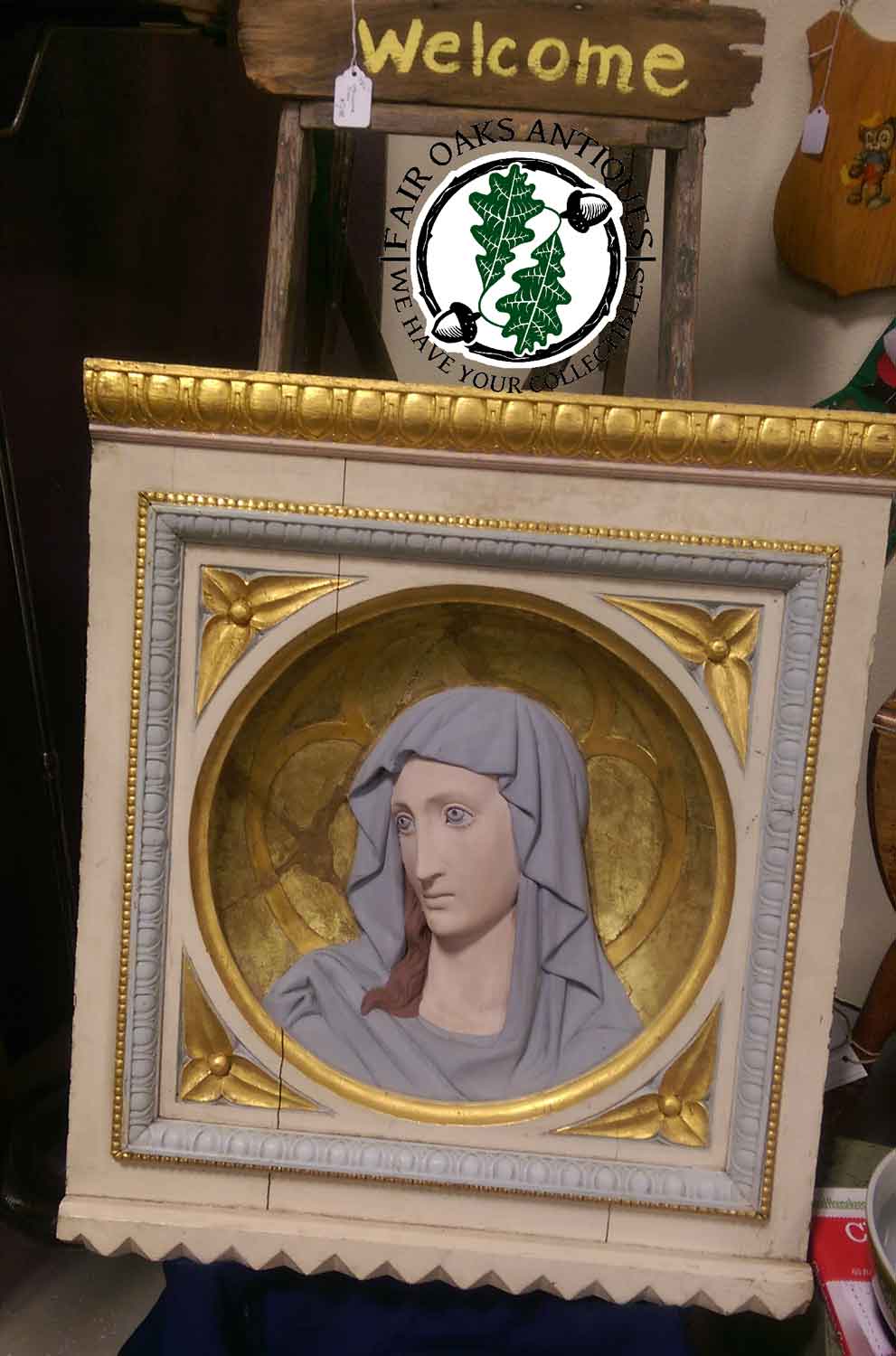 People have asked about the gorgeous antique plaster relief of Mary we previously showed you, so here's some more info:
It came out of a very old Catholic church. It's not so much a wall plaque; this old plaster piece was built into the alter or wall of a church — as evidenced by the carved and gilded wooden frame. A rather large architectural plaster relief religious medallion.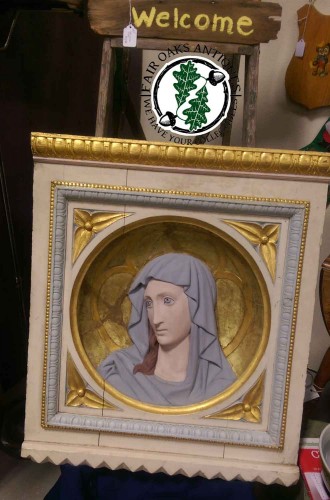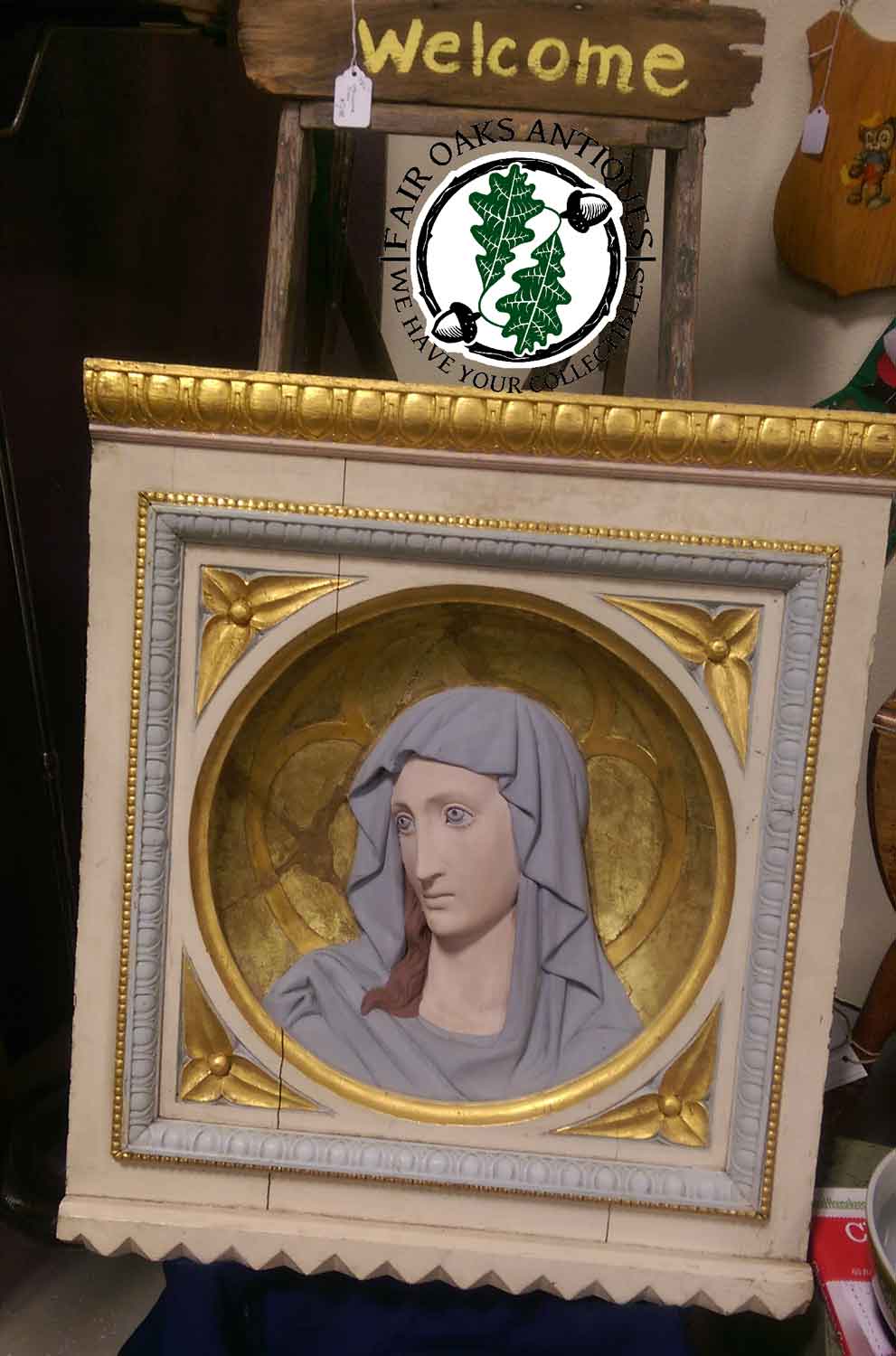 Measurements:
23 inches by 27 inches, and 5 inches deep.
We are proud to present another turn of the church piece — a true antique religious item! Never seen another like it!
If interested, contact us for additional information and details. For now, it sits in our space at SuLaine's. Price: $415