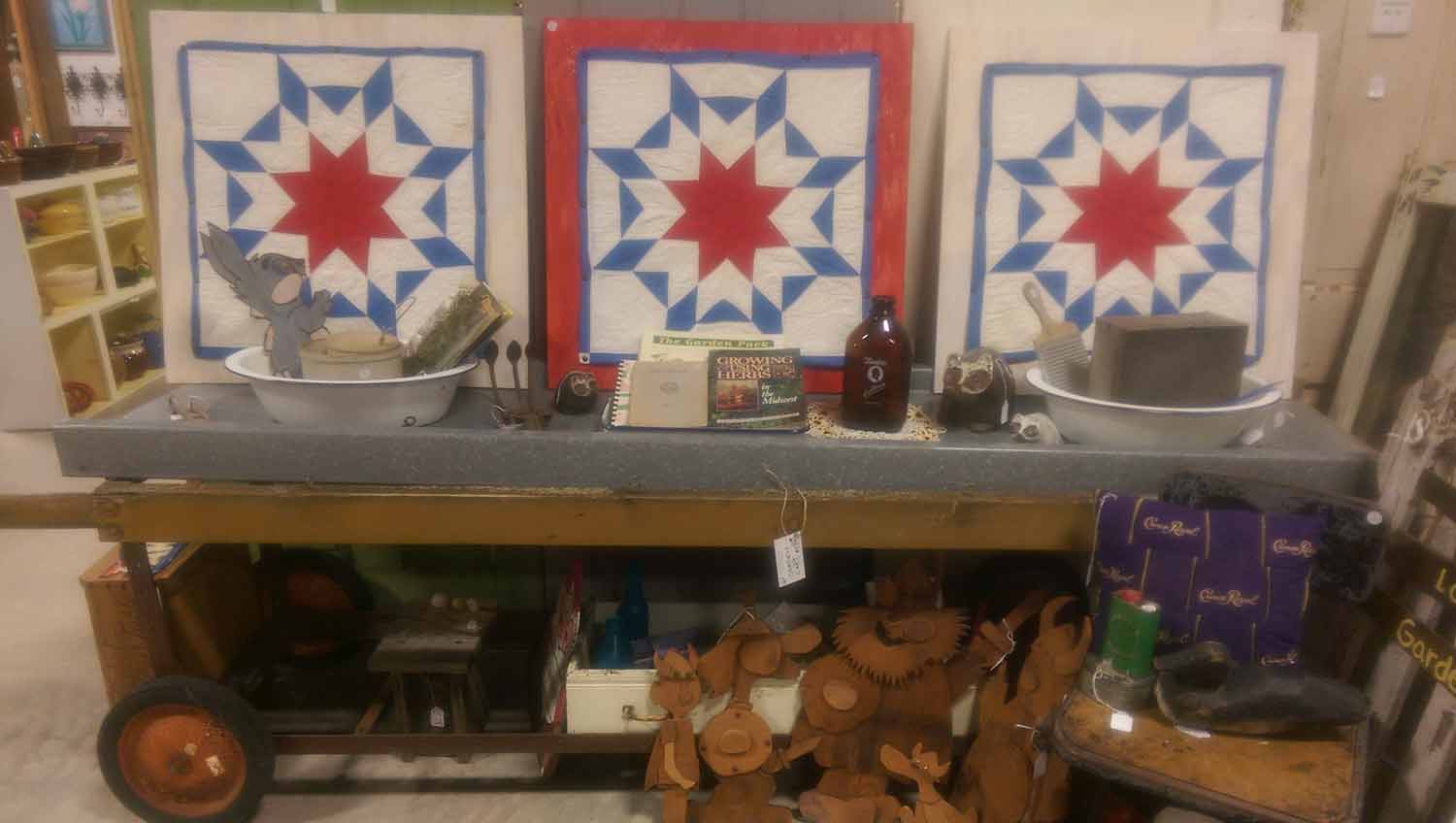 If you'd have seen the wifely lately, you'd know a bit about what we've been working on due the color of her hands. *wink* For those of you who haven't had the pleasure, we've just made these pretty (and rather large!) quilt block boards. Each board features a red, white, and blue star quilt block. The boards are stained either red or white. Each measure board measures 29 inches square. It was the best way to salvage the quilt. Perfect for quilt lovers, fans of Americana — and, of course, just in time for the Fourth of July!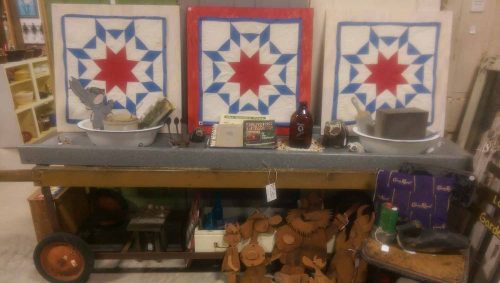 Also shown in the photo from our space at F.A.R.M.…
That 8-foot long primitive industrial cart, vintage Pigeon Forge Pottery racoons, and a collection of vintage handmade, wooden Hagar The Horrible characters!
Oh, and we've some of these vintage quilt block boards at Su Laine's too. You can see what they look like in our booth with other vintage red & white items. (The whole thing is so Pennsylvania Dutch looking, isn't it?!)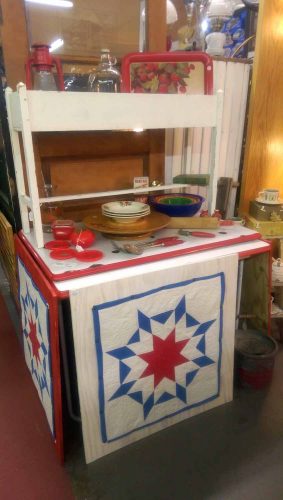 Among the other things we've been doing…
We were on the radio again. This time, I joined hubby on KFGO and we talked about picking during Fargo-Moorhead's Clean-Up Week.
Sometimes we're so busy picking, cleaning, painting, etc. that we don't blog as much as we should. We'll try to do better; meanwhile, keep an eye out on our Tumblr, Twitter, & Facebook Page for some quick peeks at what we're up to and what we've got for sale. (Follow us too, please!)