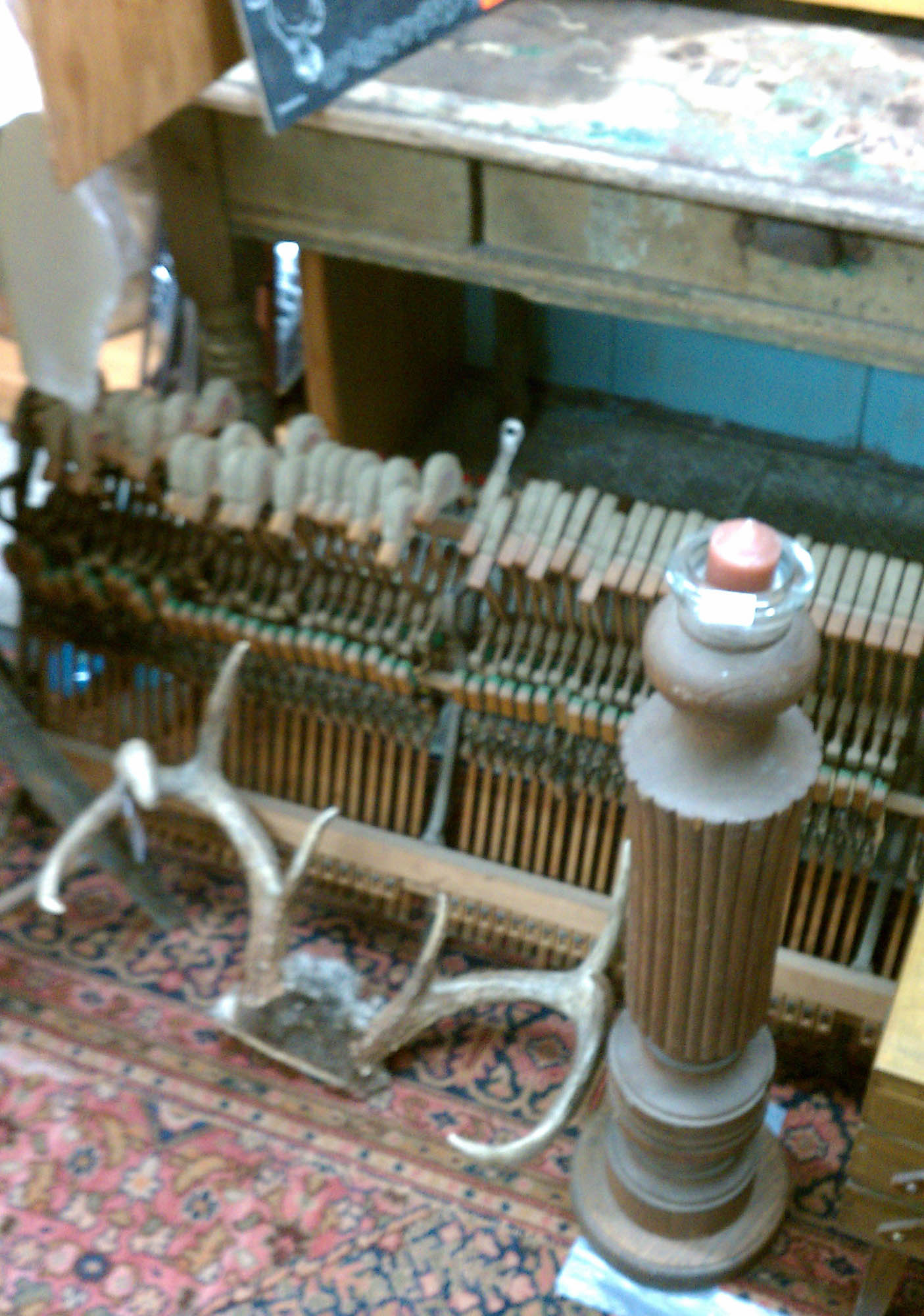 Sometimes, decorating a booth space at an antique mall is much fun as decorating your house. The only sad thing is seeing how cool the set-up looks and wishing you could take it all back home with you and re-do the house. Unfortunately, hubby won't let me do that. But if you love chippy-paint antique tables, antique wood, and a primitive look, then you'll understand how I feel about this: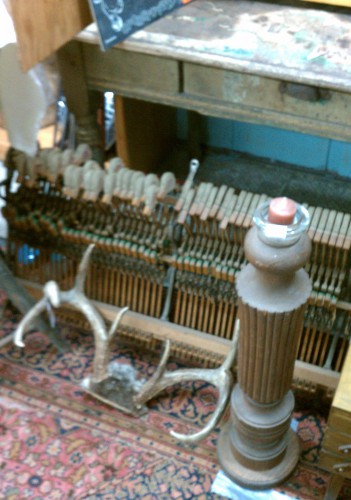 I love the look of the antlers by the insides of an antique piano. Even more amazing, the old newspaper adhered to the top of the old one-drawer wooden farm house table has the word "pianos" front and center!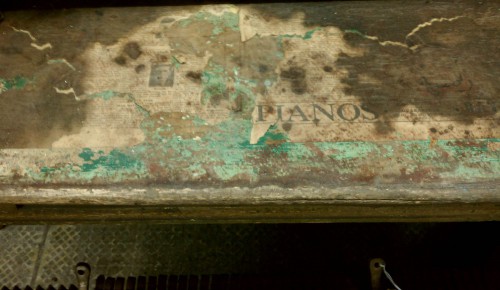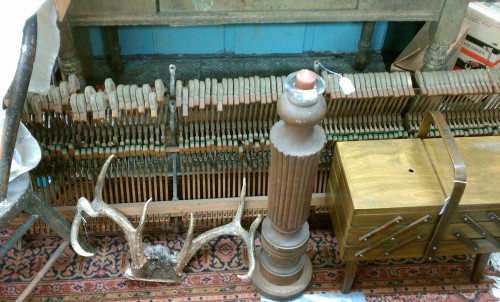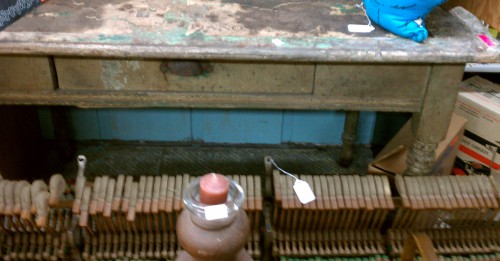 We brought a lot of cool stuff in with us today, working at Exit 55 Antiques (Fergus Falls, MN). We'll be posting more photos at our Facebook page, so "like" and follow us there to see them all.