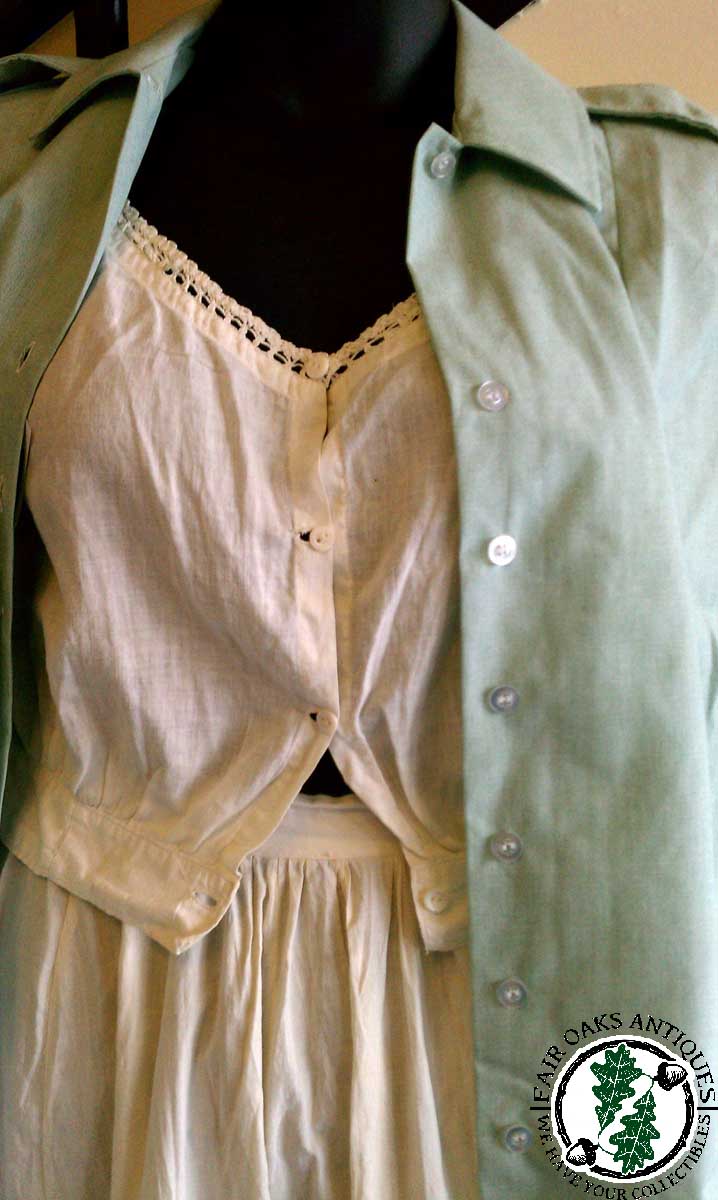 Few things say "prairie fashion" like the ruffled petticoats made of cotton muslin. They are especially romantic when trimmed with eyelet and lace — and paired with other Victorian underthings, like corset covers and camisoles. But when I placed these pieces on the rack at the shop, next to our selection of vintage military fatigues & camouflage pants, I had an idea…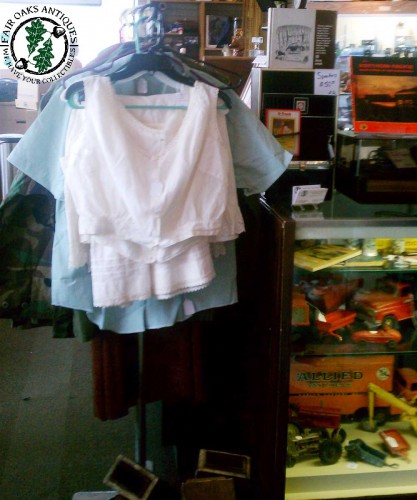 Really, what can be more "prairie" than combining the femininity of pretty-yet-practical Victorian underthings with military fatigues & camouflage?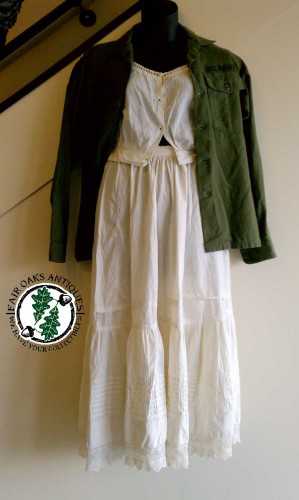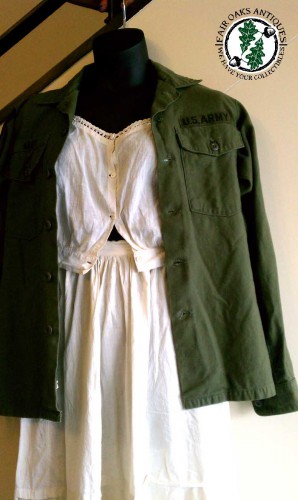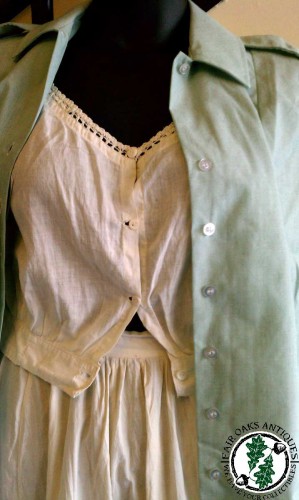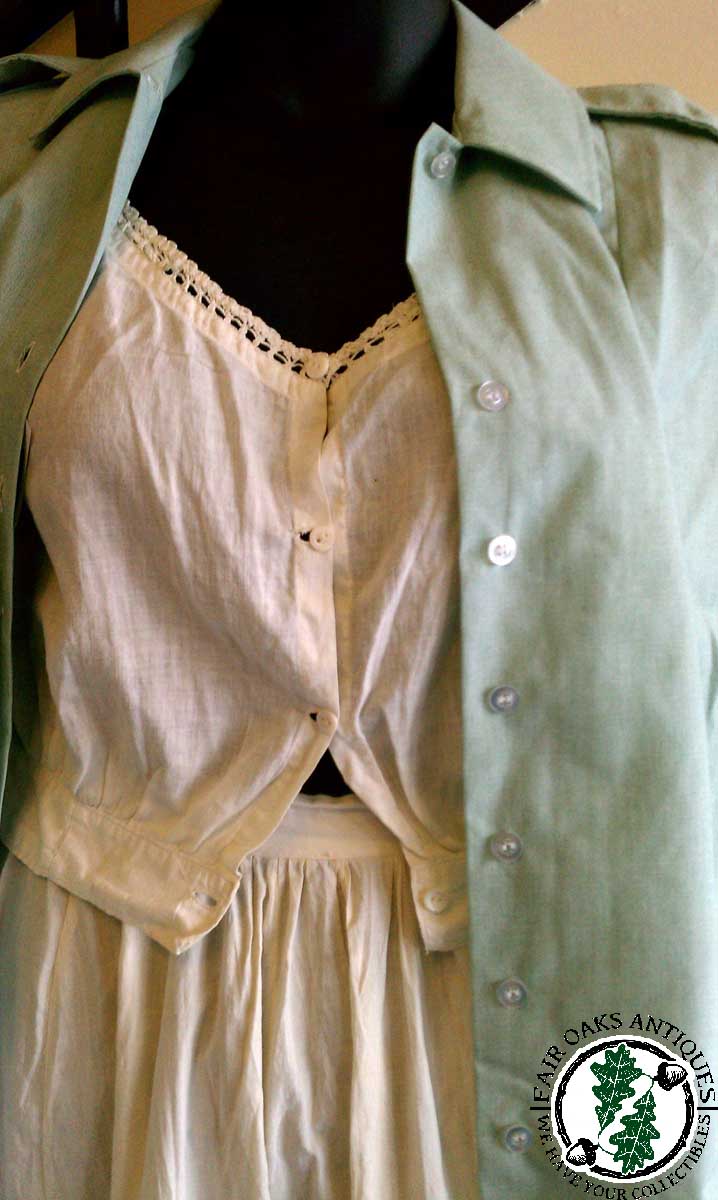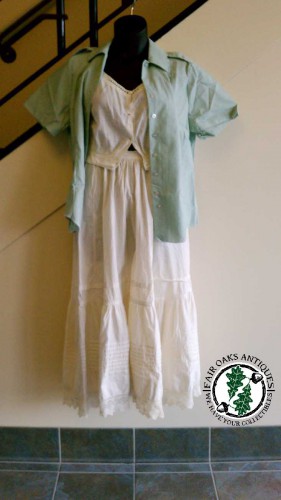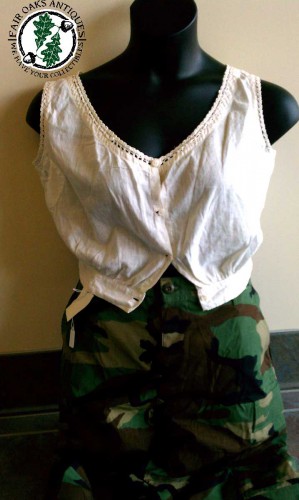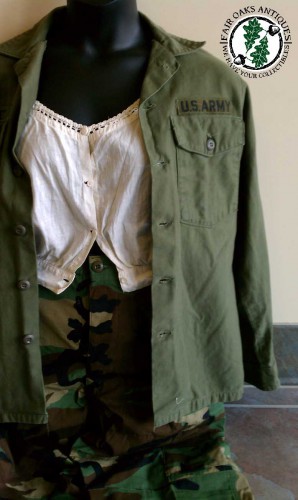 These fashion looks combine the history of prairie sod-busting with the patriotism of supporting our troops — including those on North Dakota's military bases. Plus it's pretty cool looking, right?
We also have a very cool vintage suede buckskin vest that looks fabulous over the old Victorian cotton shift dress or nightshirt.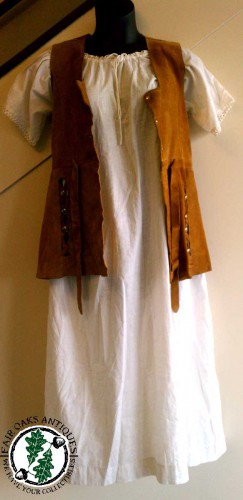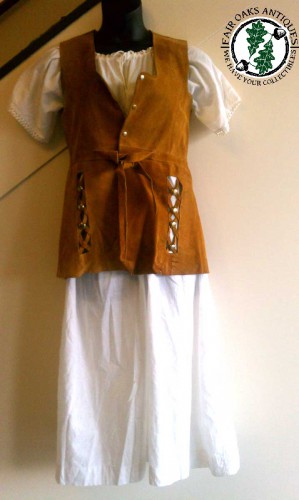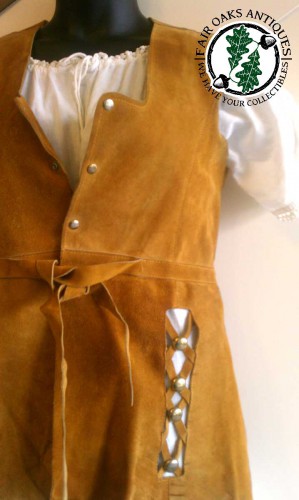 And did you know that wearing vintage is good for the environment too? It is!
All these pieces are currently available at Antiques On Broadway in downtown Fargo, on the corner of Broadway and Main. (You should be able to spot these items right when you walk  into the shop, but if you don't see a piece shown here, just describe the time to the shop staff — let them know it is from dealer "EQ".)
The shop has lots of other vintage clothing, jewelry, and other fashion accessories — who knows what you'll find to put with these pieces! That shop has closed; check our Etsy shop!
Dealer Notes: These old muslin pieces have pure Victorian styling, but likely date from the 1910s or 1920s. As authentic vintage pieces, they have some repairs and other signs of age — but that only serves to make them more charming and truly one of a kind vintage pieces. Some of the military clothing is actually new old stock (NOS) with their original sales tags. That includes the fine green and white striped shirt with shoulder epaulets.