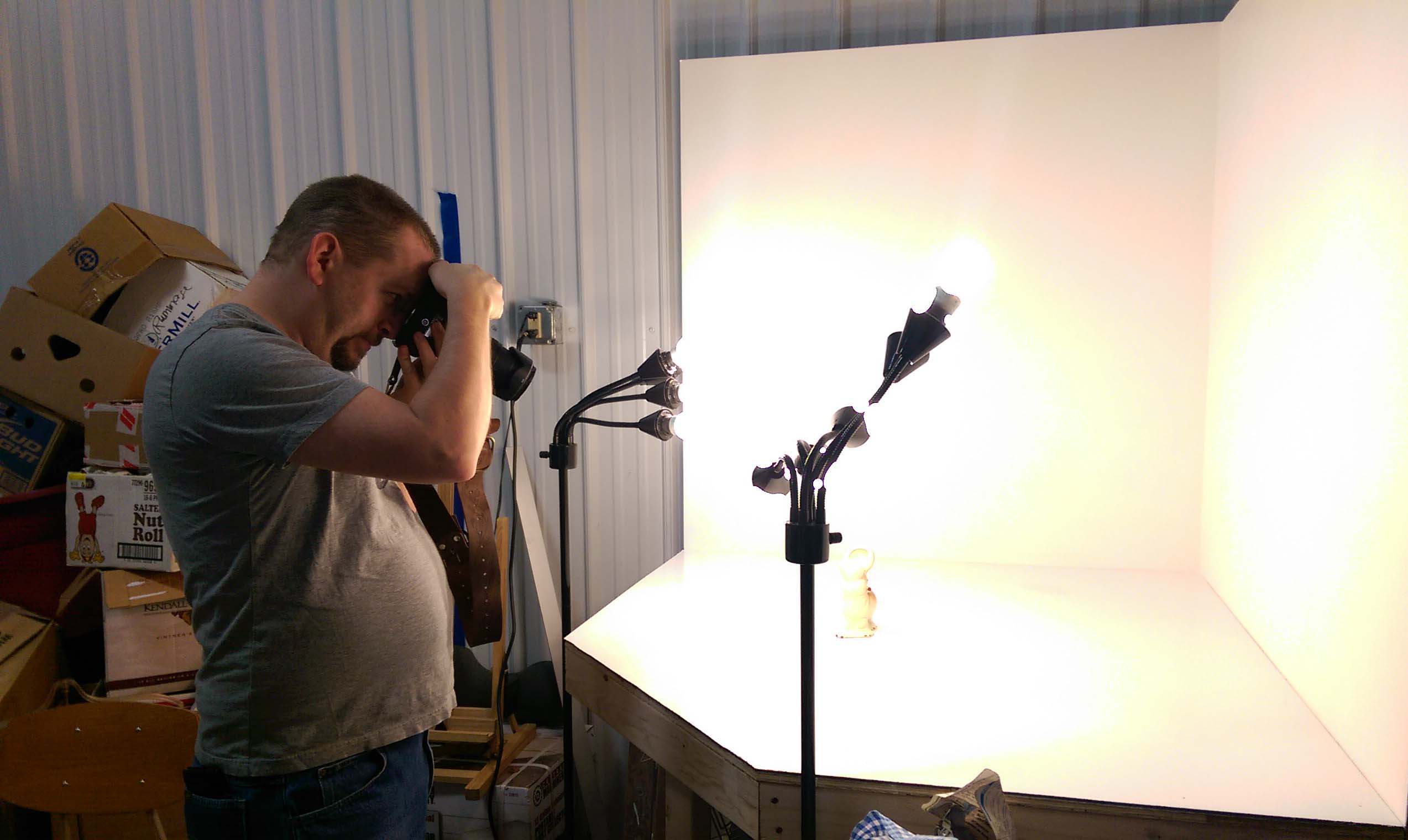 Workin' in our own workshop today — it's equal parts storage, office & shipping headquarters, photography studio, and workshop or creative space. Just like us, this space is put to many uses! Since Antiques On Broadway closed, and we left Exit 55 Antiques, this is where we spend most of our work time. (If you see anything here that's mentioned at being at either of those antique shops, please check our Etsy listings or contact us to see if we still have it. I've not yet gone about the business of updating all the links. But I'd certainly be glad to help you!)
Kind of embarrassing to show off the mess, but this is the first stop for all our estate shopping and picking hauls. I think it honestly shows just how much stuff — and work — there is in this business. How the sausage is made, so to speak. *wink* So come, take a tour!
Today we're primarily sortin' junk & rediscovering finds… Making piles of what needs cleaning, takin' pictures of what's ready to go… Busy, busy, busy! (That's hubby there, taking photos!)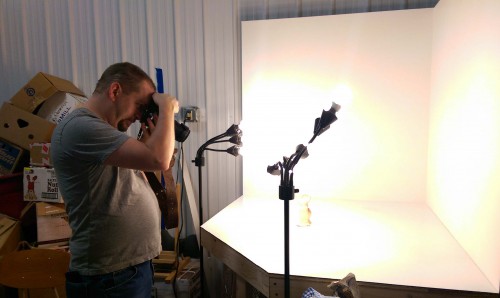 This is our print station, where we custom cut, mat, and frame old prints — and those cool images we print on old paper and antique book pages. (We sell those in our new Etsy shop, LunaTique Bazaar.)
These are some — just some — of the old books we've rescued to recycle and upcycle for these projects. (We promise, no good books in good conditions are harmed!)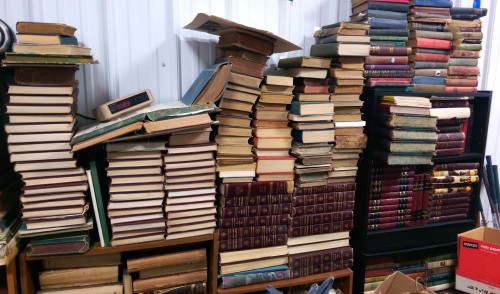 We have lots of books; the wifey is even downsizing some of her cookbook collection!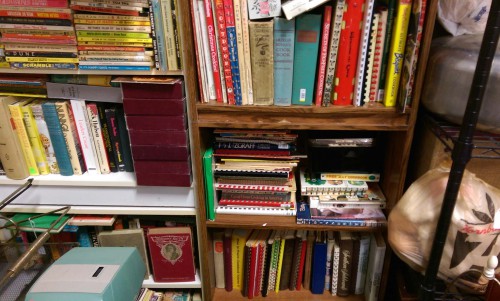 And there are lots of vintage fashions and textiles to go through yet…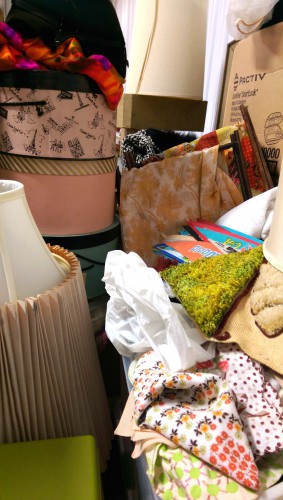 We've been rather focusing on the lovely vintage lingerie, lately… But who can blame us?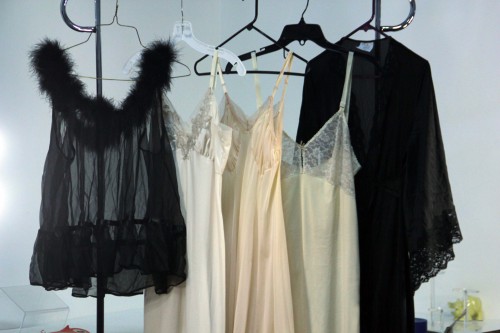 Soon we will begin working on larger projects, with furniture and the like. So stop back soon — and keep up with us on Facebook too. We share lots of photos and tips there.