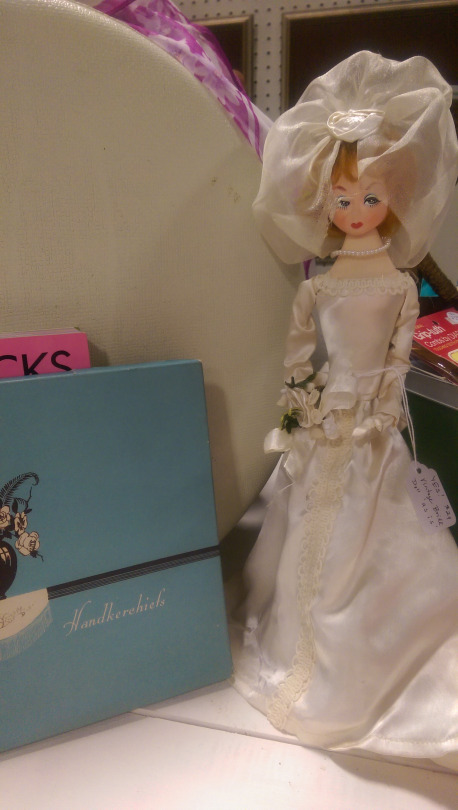 June is for weddings! Here's a bit of what we have for sale at F.A.R.M.: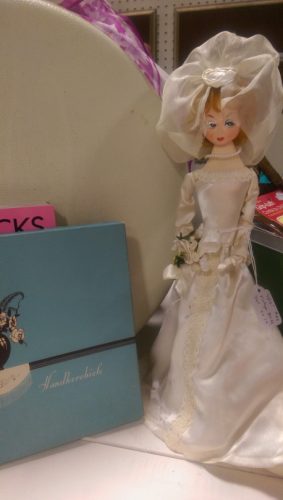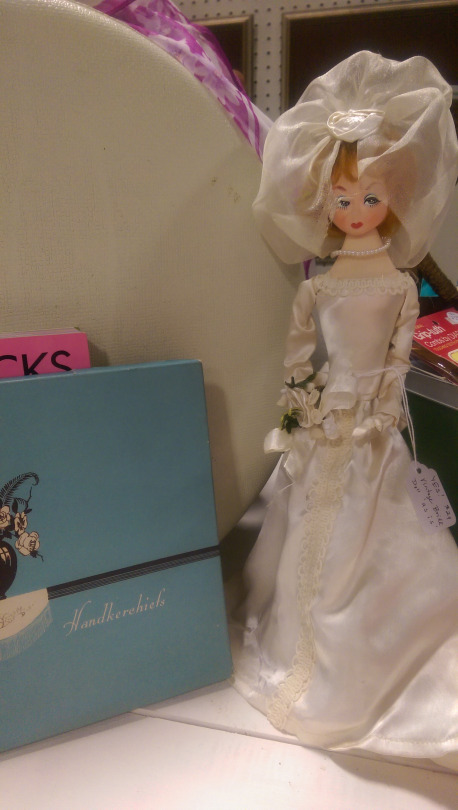 A vintage boxed set of handkerchiefs – with blue embroidery, so it's both the "something old" and the "something blue" (and maybe even covers "something new" as it's new to you!)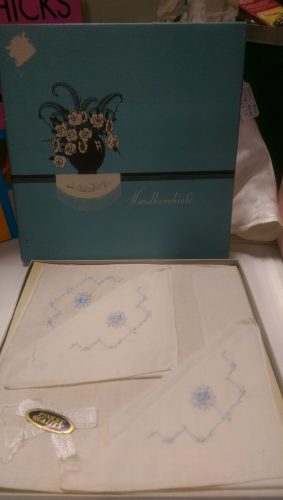 And a pretty vintage bride doll. She's made of cloth and I believe her dress is silk, her veil silk chiffon. Quite fragile; very lovely!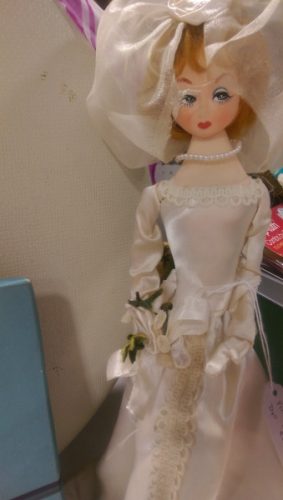 Also, see our vintage train cases & a very cool, ultra mod, round Tourister Tiara suitcase in white. Vintage suitcases well-suited for your honeymoon travels!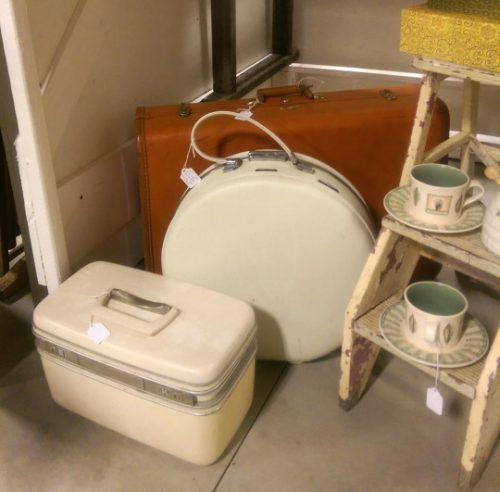 While these are in the shop (booths 25 & 26, dealer YES), we will ship. You can call the F.A.R.M. shop at 701-356-9199 between 10 am and 7 pm Central time Monday through Saturday (noon to 6 pm on Sundays). Or, you may contact us directly here or on Facebook.