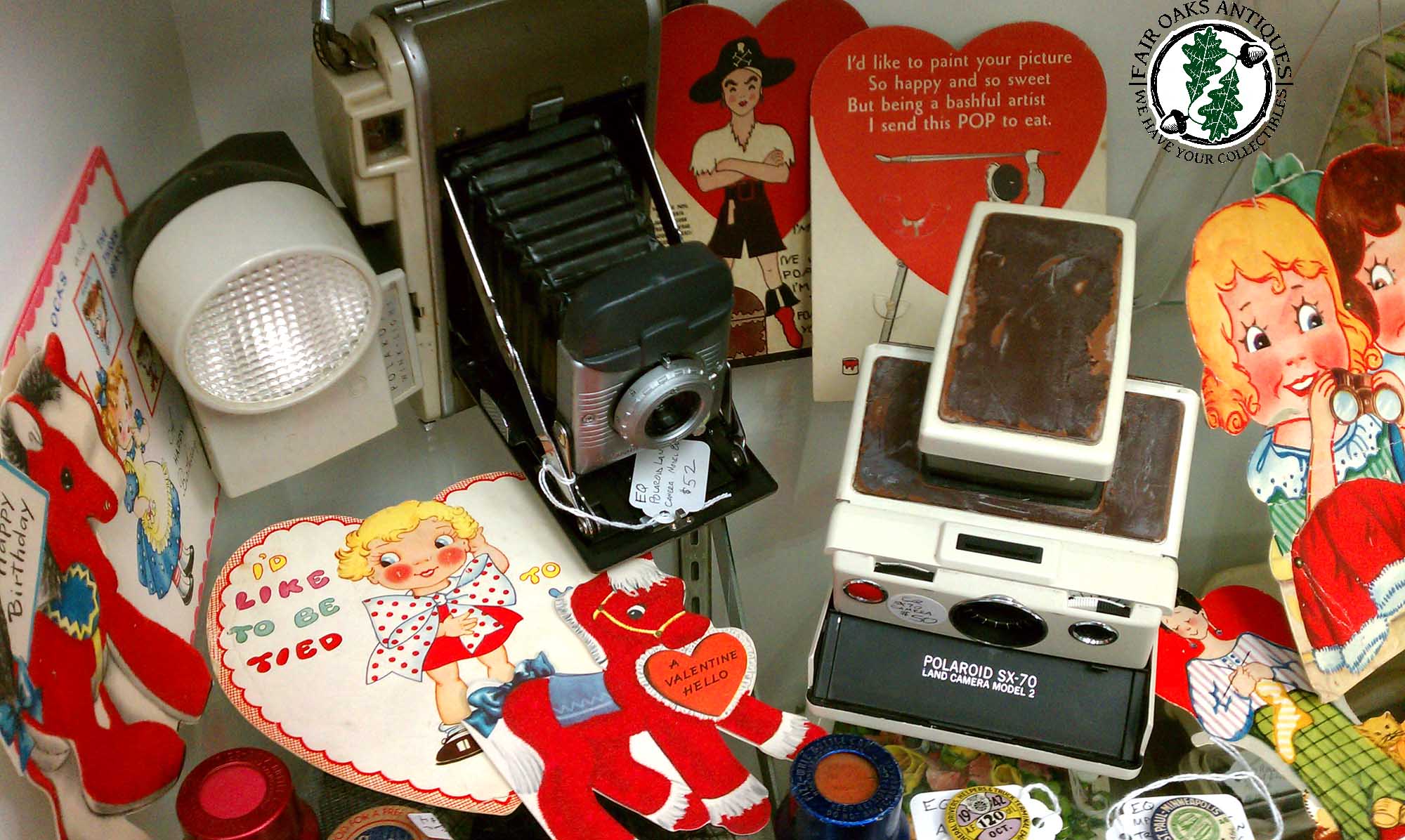 Along with our booth space at Exit 55 Antiques we have a shelf in one of the cases near the wrap desk. For the holiday, we filled it with vintage valentines, antique candy boxes, vintage cameras, and a few other bits and bobs…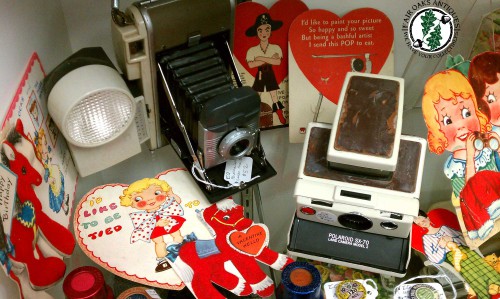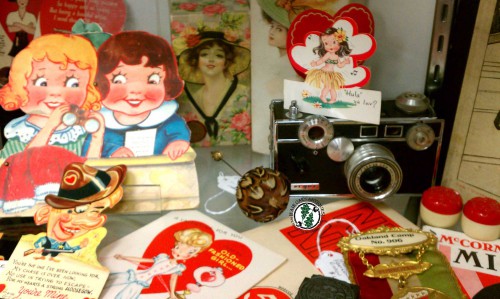 Here are two of the antique mechanical valentines in action!
We also have some old valentines for sale in our Etsy shop.
You can look at, and learn more about, these and other antique and vintage Valentines we've shared here, here, here, and here.