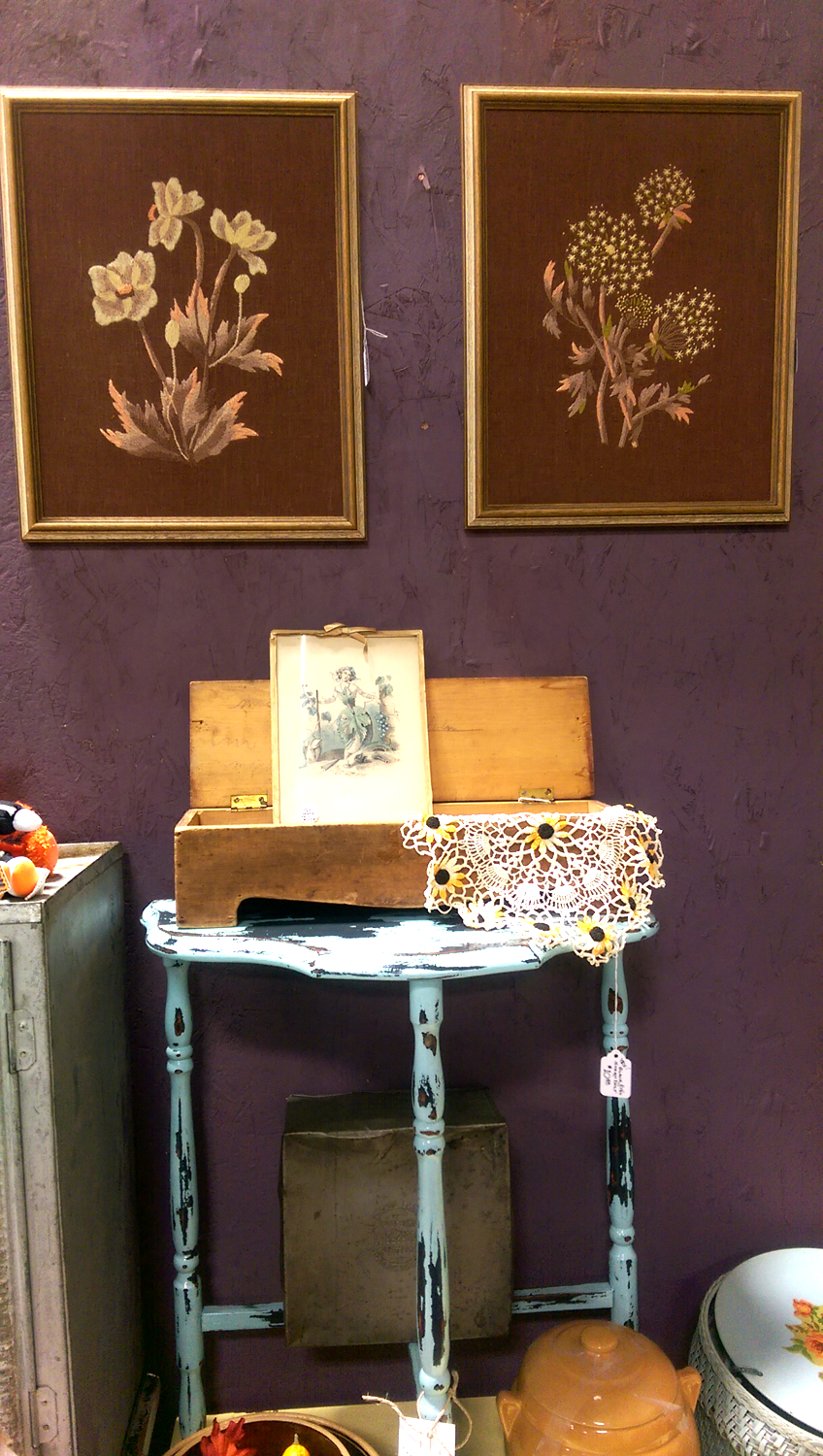 We've been busy, setting up and refilling so often that we've been remiss in telling you that we are selling at the new Fargo Antiques & Repurposed Market (F.A.R.M.). Today it is one month to the day the shop opened! It's a great mix of true antiques, cool vintage, and unique repurposed, recycled, upcycled items.
This is just some of what we have there in our space. Or maybe we should say what we've had there — because things are selling fast! Our space os booth #40, which is located right next to the check-out desk. (We're on the other side of the wall of ribbons and wrapping.)
The shop is open from noon until 6 pm today, so stop on in & see what's there!