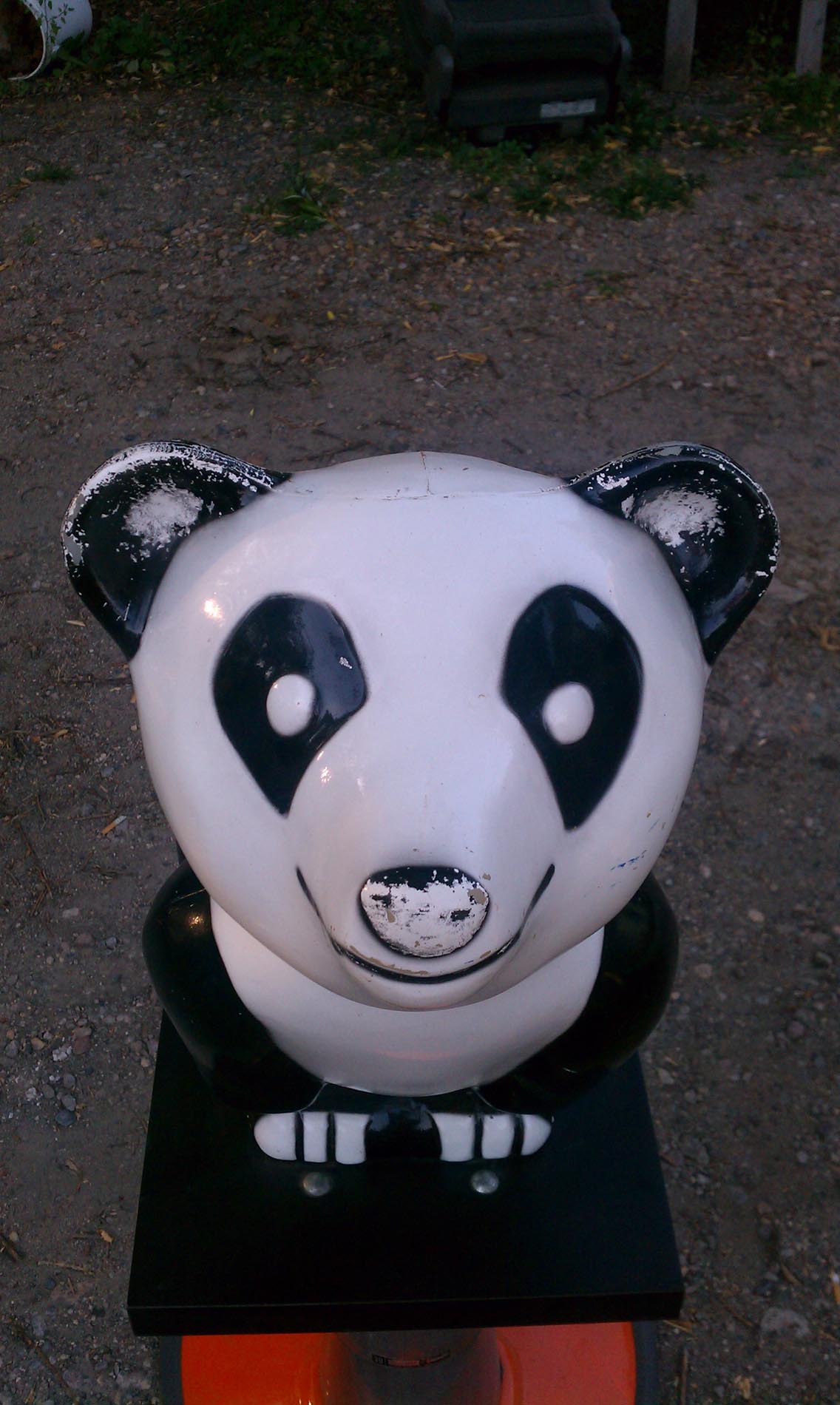 This Sunday, September 2, 2012, we'll have your collectibles (and antiques) at Maxwell Street Days in Cedarburg, Wisconsin. (We told you we travel!)
Some of the goodies we're bringing along… A primitive grey painted shabby-yet-chic wooden table, a primitive outdoor bench, a vintage custom-painted Gary Hasse Minnesota boat gas can, lots of old tools…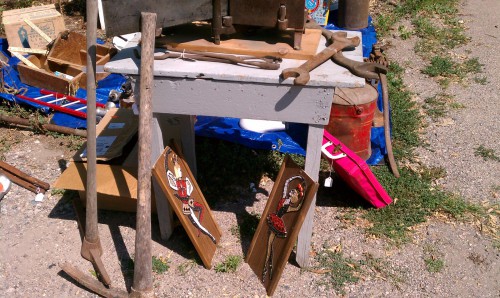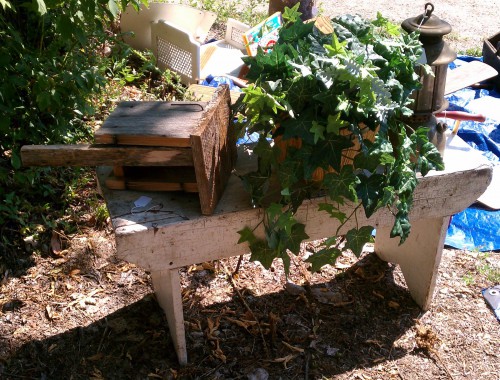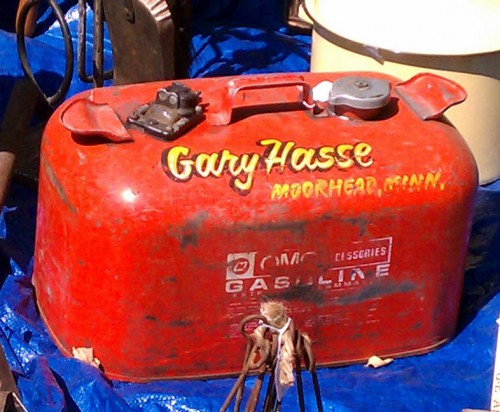 If you're more the glamorous type, we've got a very cool mid-century mod round white portable hairdryer. Very Mad Men or Pan Am — looks just like the old round luggage pieces! It works and it has it's original box. There will assorted other girlie collectibles, such as a vintage Barbie case, vintage kitchenalia, funky dancer plaques, mid-century modern side tables and other unique vintage home decor pieces.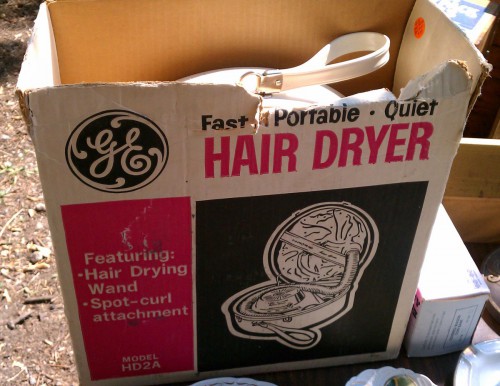 We always have fun at flea markets — selling as well as buying. *wink* If we're not too busy, we'll try to share the fun by posting live to our Facebook page. ("Like" us, please!)
The gates open to public bright and early at 6:00 am and we hope to see you there!
To find us, just look for the big panda! He's a large fiberglass panda bear hydraulic chair, for beauty parlours and such. Wouldn't he be a great chair for a child who doesn't like to sit at the table?! Or just a great eclectic funky piece for your home. (He's been keeping me company on our screened-in porch and I will miss him greatly.) The bear also can be removed from the "booster enabled" hydraulic stand, if you prefer to just display the bear sans chair.
If the kitschy panda chair sells by the time you arrive, or you just simply can't find us, feel free to call me on my cell and I'll help you find us: 701.306.6145.