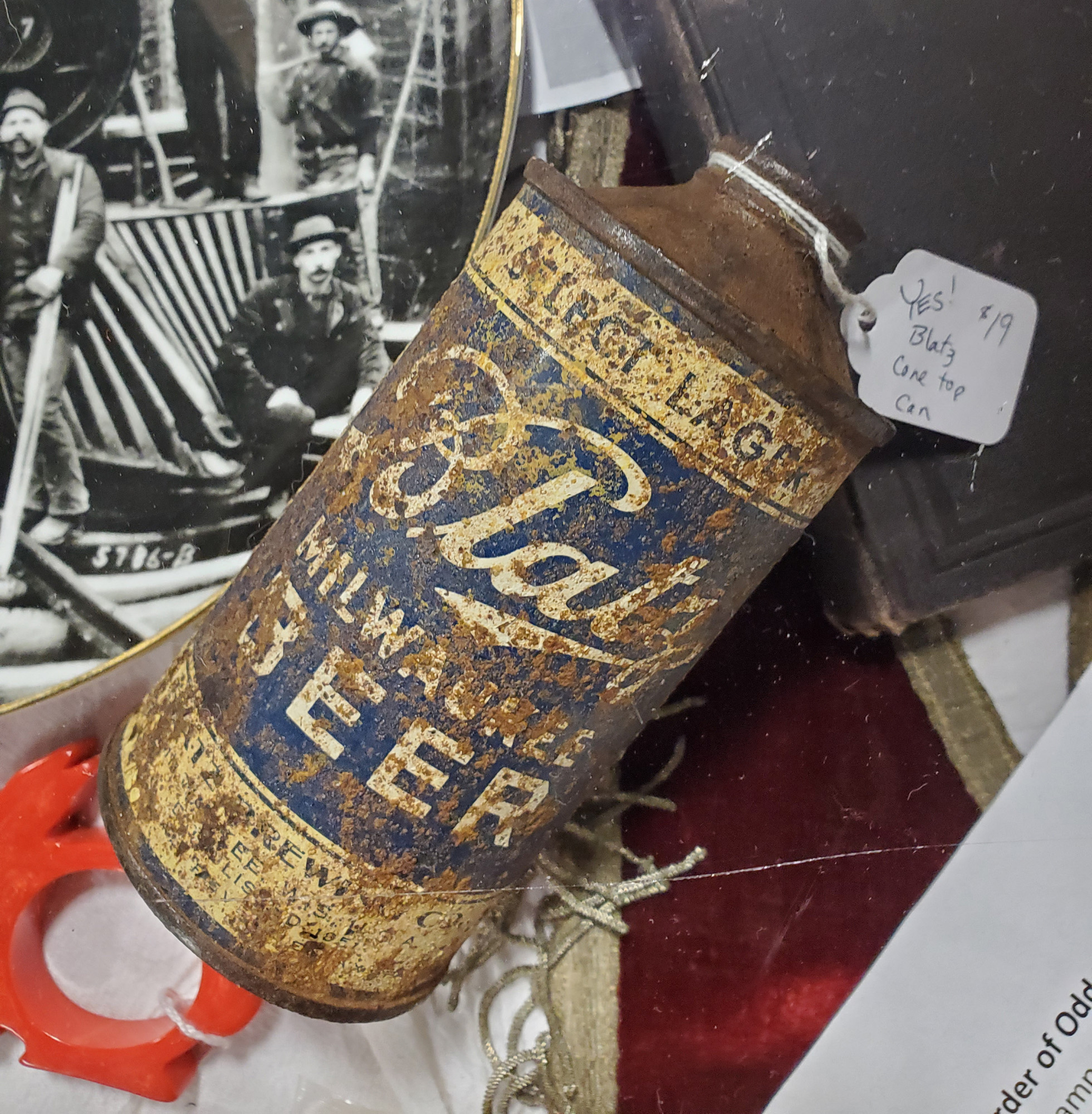 Today is National Beer Can Appreciation Day, honoring the day beer was first put into cans in 1935, and the Farm is celebrating with a New Year's Old Beers event – featuring a book signing with Alicia Underlee Nelson, of Prairie Style File! She will be signing copies of her book, North Dakota Beer: A Heady History at the shop from 4 pm to 6 pm.
If you want to get in the mood, here's an interesting article on beer can history: Meet Archaeology's Beer Can Man.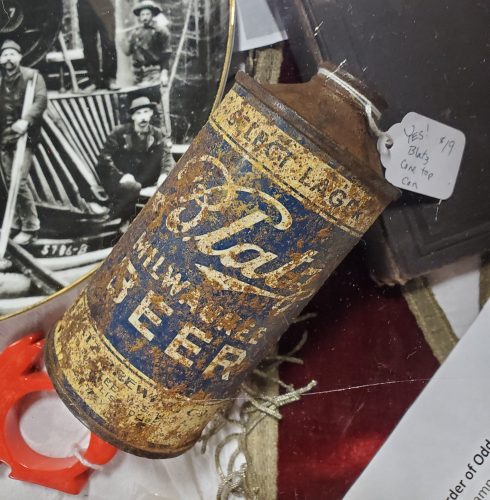 Also, we brought in some killer vintage beer items for this event!
Circa the 1950s, a Schlitz globe light (incomplete but rare as all heck & cool to boot!), and a 1963 Pabst 3-D advertising piece featuring golf!
Lots more breweriana & beer collectibles in the shop too – and we dealers keep restocking as this has been super popular! So come check it out – and, don't worry, if you can't make it today, Alicia will be back on Saturday, January 25th, from 1 pm to 3 pm to do more book signing!